Director Mark Gebhart discusses how the National Center for Medical Readiness will serve as a one-of-a-kind training facility for medical, public health, public safety, and civilian and military disaster-response decision makers from around the world.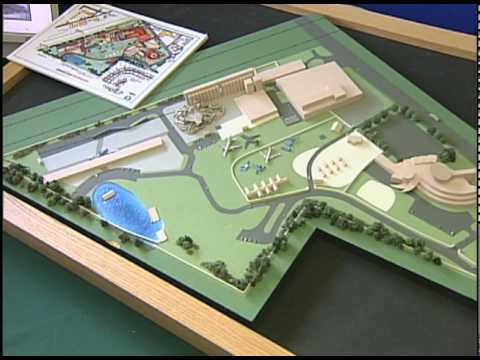 National Center for Medical Readiness (NCMR) Video Transcript
"The National Center for Medical Readiness goes historically back about five years here at Wright State University, and we focus on medical readiness defining that into four areas. Those include human population and risk assessment, human survival systems, dynamic medical systems, and healthcare reconstruction, and, in a nutshell, that's all about how the complex healthcare system would respond in a crisis or disaster. Wright State's perspective is unique and we look at all of these complex events from the perspective of the patient or the victim, rather than a hurricane, and that's an important and unique perspective that we take here at Wright State. So, that's what really differentiates us from the rest and then, of course, being home based in a medical school is also very unique.
"Other disciplines that have been involved include public safety, fire fighting, emergency medical services, and public health, but there's no national substantive effort for a medical school to do what Wright State has done. We thought about economic impact from, almost, the very beginning in this project and it was pointed out to us, here at Wright State, as we started to think about this training center on a much broader perspective, that the things that would happen as a result of our work would be tremendous.
"Within, literally, days of our groundbreaking last fall at Calamityville, development began in the area of 675 and 235, so we see the potential for hotels, restaurants and hundreds of people coming to the region, to participate in our training. The type of disasters we could simulate there would range from natural disasters, including tornados, hurricanes, earthquakes, even volcanic type eruptions and what the consequences would be. Then we move into some of the "man-made" type disasters, which could be related to transportation accidents where you might think about train, tankard derailment, or tractor-trailer derailment, carrying hazardous cargos, and then we would also move into the area of what would happen in the hospital or doctor's office during something like that.
"One of the things we say, and we have articulated in a number of different venues, is that the homeland can't be secure unless the health care system is secure. Back in 2008, when hurricane Ike came through the Dayton area, we saw what could happen when power is interrupted and, so, when you have vulnerabilities in a community, you want to be able to do things to ready that community from its medical perspective. So, if doctor's offices are open, hospitals are available to see people, not just disaster victims, but the daily ebb and flow of patients that contributes to the security of the homeland. So, we tie the two together and that's been part of the motto we've used and it's resonated very well."