CEPRO Director Ramana Grandhi explains how the center helps the military and private industry save millions of dollars in product development.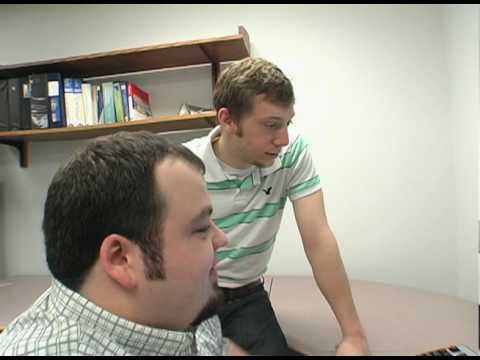 Center of Excellence in Product Reliability and Optimization (CEPRO) Video Transcript
"What we do here is modeling, simulation, and optimization of physical systems—that is our main specialty. So, we would like to simulate the physical behavior of any component or computation before it is actually produced in the lab. So, we are here extensively working on computer simulations, but if you are not happy with the particular product—it's not meeting your requirements, product requirements, or the risk labels you can accept—you can modify them, you can investigate it's behavior on the computer before the actual prototype is created. That way what we are doing, we are reducing the turnaround time for our manufacturing industry and we are improving the quality and we are improving efficiency.
"We very extensively work with Wright-Patterson Air Force Base, they are in our neighborhood, but it's an enormous research outfit. One of the projects we are working on with them is related to the F-22 Raptor. The product we are trying to design or improve the performance of it is called a draft lock (it connects the fuse laws with the wing for the F-22). So, the older design aircraft of the fighters have this product, but it's life is less than the actual prediction, so we were asked by the Air Force to see if we could improve the product life using a modern processing technology called laser shock beaming.
"CEPRO benefits Ohio industries in many different ways. First of all, the number of jobs saved. Instead of sending out these tasks, we are able to keep them by developing high-tech products or high-tech tools so that these industries can make use of them. Second, while doing this whenever there are new products needed, like energy companies, from the beginning we help work with industries even though the funding comes from government organizations or other funding business. But we always keep industries in the wall in the project so that as soon as we complete developing this platform, technology industries are able to make use of them. And we also provide excellent direction; what are the important problems that we should be working on, what are the problems our students should be working on? So, they give the guidance and the practical aspect of it and the government is very interested in finding what the industries needs are. So, it's a good partnership for all of us working with other universities in Ohio, Ohio is rich in the number of universities, number of companies, and the government. So, it's the biggest impact for us."