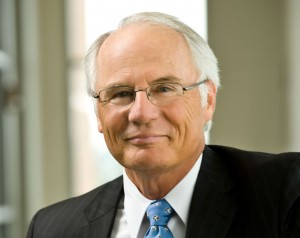 Welcome to this issue of  Wright State University Magazine.
On May 17 and 18, Wright State University will host the Science Olympiad National Tournament, where nearly 2,000 of America's best and brightest middle and high school students will compete for top honors. If you ever competed in the Science Olympiad or if you are the parent of a Science Olympian, you'll want to read our story about the upcoming tournament. It will bring back memories of all of the hours of hard work that goes into preparing for this competition.
Of course, we are thrilled to welcome all of these talented students and their teachers and families to campus. But what I find most exhilarating about the Science Olympiad is seeing these great young minds at work. We have already hosted two regional competitions, and I have been amazed at the ingenuity, innovation, and sheer brilliance of these students. It makes me very feel positive about the future of this country when I see such genius in the next generation.
Watching the Science Olympians in action reminds me of our students at Wright State, especially those who are so active in undergraduate research. As many of you know, at Wright State, students have the opportunity to engage in hands-on research. This is not always the case at other universities, where students may not get to participate in research until they're in graduate school. In this issue, we'll delve into some of the fascinating research that's being produced by our students.
Here's wishing you a wonderful spring and summer. And if you're in town on May 17 and 18, please stop by and see the Science Olympians in action.
Warmest regards from campus,

David R. Hopkins
President
Wright State University