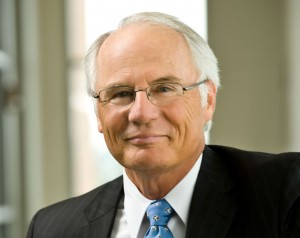 Welcome to this issue of the Wright State University Magazine.
Hope you and your family enjoyed a wonderful summer. I know I'm ready for the cooler, crisper days of autumn and welcoming our students back to campus.
We begin the new academic year with one of my all-time favorite events—Move-In Day! I always look forward to the flurry of activity as incoming students move into the residence halls for the first time. For me, the best part is getting to meet our newest students and their parents and welcoming them to the Wright State family.
As I get to know our first-year students at various events during Welcome Week, I always try to share a few words of wisdom on how to fully embrace the college experience. Along with the requisite advice to study hard and make new friends, I encourage them to begin thinking about studying abroad.
In this issue, we'll take a look at the some of the enriching experiences our students are having as they journey around the globe. You'll also meet some of the international students who are earning their degrees at Wright State. Did you know that during the last year, 1,039 students from 60 different countries studied at Wright State? We are especially proud of the growth in our international student enrollment and hope to continue this upward trajectory.
At this year's Move-In Day, I am especially looking forward to welcoming 15 students from the first graduating class at the Dayton Regional STEM School. These extraordinarily bright and talented young people are now our newest Wright State Raiders. I had the distinct honor of speaking at their commencement ceremony in June, and let me tell you they are impressive. It wouldn't surprise me if they one day become the next Ricky Peters, Morley Stone, or Michael Deis—three Wright State alumni who are spearheading many of the research initiatives at Wright-Patterson Air Force Base. Make sure to read about this trio of superstars and their cutting-edge work at the Air Force Research Laboratory.
Until our next issue . . .
Warmest regards from campus,
David R. Hopkins
President
Wright State University