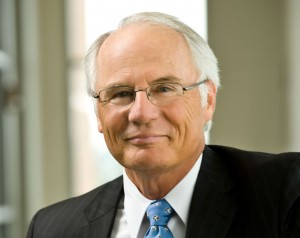 Welcome to this issue of  Wright State University Magazine.
After one of the worst winters in history, I am so looking forward to the arrival of spring. It's one of my favorite seasons. I appreciate not only its beauty but what it represents—a new beginning. As we await the rebirth that comes with spring, it seems appropriate that we focus our spring issue on another element of nature that represents the continuous cycle of life: water.
Leonardo da Vinci once said, "When you put your hand in a flowing stream, you touch the last that has gone before and the first of what is still to come." In many ways, water reflects our own journeys through life. Just as one body of water flows into another, the currents and tides of time move us along the many streams of our lives.
In this issue, we examine how water—one of our planet's most precious resources—ebbs and flows through the Wright State community. Come with us as the tide recedes back in time to the beginning of Wright State's scuba program. Dive into the depths of Lake Michigan, where one of our graduates searches for a long-lost ship. And sink into some local wetlands that have been preserved with the help of a retired biology professor.
To quote renowned oceanographer Jacques Cousteau, "We forget that the water cycle and the life cycle are one." I hope this issue reminds you how important water is to each of us—for our history, our recreation, and our survival.
Until our next issue…
Warmest regards from campus,
David R. Hopkins
President
Wright State University