Award-winning author Ann Weisgarber, '76, received the 2016 Alumna of the Year Award.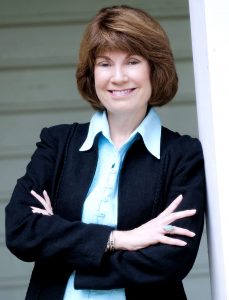 Weisgarber's first novel, The Personal History of Rachel DuPree, is set in the South Dakota Badlands. The book won the Langum Prize in American Historical Fiction and the Stephen Turner Prize for Best Work of First Fiction. Her second novel, The Promise, a story revolving around the deadly 1900 hurricane that devastated Galveston, Texas, has been nominated for national and international awards.
Weisgarber grew up in Kettering. Following her graduation from Wright State's College of Liberal Arts with a bachelor's degree in social work, she worked in a psychiatric hospital and a rehab facility. She earned her master's degree in sociology from the University of Houston and then taught sociology at a junior college.
Weisgarber credits her Wright State education with helping her excel as a novelist. "That liberal arts background taught me very early on that there are many different points of view," she said.
In 2012, Weisgarber joined Wright State President David R. Hopkins and his wife Angelia's campaign cabinet to help raise funds for Rise. Shine., which has raised more than $160 million to expand scholarships, attract more top-flight faculty, and support construction of state-of-the-art facilities.
A short video about Weisbarger can be viewed at: