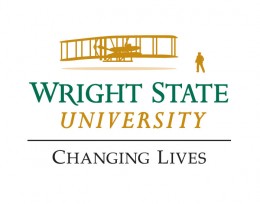 Wright State university students in engineering, computer science, agriscience and financial services will soon benefit from over 100 new internships with area businesses because of a state award of more than $1.3 million to create such opportunities for students across Ohio.
On Dec. 13, Ohio announced plans to disperse $11 million to foster and support new and existing internship and co-op programs. Wright State received the third largest award among 22 universities and community colleges. The grants are contingent upon approval by the State Controlling Board in January.
"I think the size of the award for Wright State is a recognition of the high-tech nature of the local economy and a recognition that Wright State has excellent science and engineering programs," said Interim Provost Thomas Sudkamp. "When you couple a high-tech area in Dayton with the agriculture sciences needs around the Lake Campus, it makes sense to invest heavily here for economic development."
The state money will be paired with matching funds from area businesses to create the internships. Wright State received commitments from about 30 companies, including 10 from the aerospace and innovation sector and nine from the information technology industry. Companies working in advanced manufacturing, automotive, biohealth, polymers, food processing and financial services have also committed to Wright State.
The following companies have pledged slots to Wright State students:
Metallurgical Solutions, Inc.
CDO Technologies
Wright State Applied Research Corporation
The Design Knowledge Company
Performance Polymer Solutions Inc.
Slone Gear International
Advratech LLC
DMAX, LTD.
Coldwater Machine
Thieman Stamping & Metal Fabrication, Inc.
Midmark Corporation
Community Tissue Center
D'Angelo Technologies, LLC
AtriCure, Inc
Mound Laser & Photonics Center, Inc. (MLPC)
Precision Strip
Materials Resources, Inc.
Advanced Technical Intelligence Center for Human Capital Development
Honda Transmission Mfg. of America, Inc.
Systematic Solutions, Inc.
Celina Insurance Group
Total Contact, Inc.
Centrum Business Labs
Oculii, LLC
Applied Optimization
Thruti Information Labs Limited
IndusValley Consultants, Inc.
Kalvin, Inc.
For the Wright State College of Engineering and Computer Science (CECS), the award is particularly impactful because it establishes an internship program that previously did not exist. Until now, CECS students with internships could not get academic credit for the experience.
CECS Associate Dean Joseph Slater said the new CECS internship program would be designed to fit exactly what area industries need both in talent and schedule flexibility.
"We have massively fought the so-called brain drain from the Dayton area with this award," said Slater. "This will help us keep a lot of our best and brightest in the area and allow us to attract students who left our region for higher education to come back to the region."
Up to 3,500 students statewide will benefit from the funds, which were generated from casino license fees specifically for this purpose. The grants are part of Governor John Kasich's workforce development strategies to align Ohio's higher education curriculum with skills in demand by Ohio's businesses, often from the STEM (Science, Technology, Engineering and Mathematics) fields.
"These awards are meant to provide Ohio employers with opportunities to benefit from the talents of Ohio's college and career technical students," said Ohio Board of Regents Chancellor Jim Petro. "And they'll provide students with valuable internship or co-op experience."