Gregory Bernhardt, interim director of the National Network for Educational Renewal, will headline an April 20 conference at Wright State University expected to draw more than 200 educators, administrators and others.
"The conference is an opportunity for teachers, community organization staff members and WSU faculty to engage in a forum on education to share best practices for 'simultaneous renewal,' said Jack McKnight, assistant director of the Office of Partnerships and Field Experiences at Wright State's College of Education and Human Services.
The NNER is a membership network dedicated to the simultaneous renewal of schools and the institutions that prepare teachers. Its mission is to provide equal access to quality learning for all students, promote responsible stewardship of schools and universities, improve teaching and learning that nurtures and challenges all learners, and provide students with the knowledge and skills to become full participants in a democratic society.
The organization works to achieve its goals by forging partnerships between primary/secondary schools and universities and then continually renewing that relationship so as to improve teaching
As an active participant in NNER, the College of Education and Human Services has developed strong partnership agreements with 10 K to12 school districts in southwest Ohio and with the Dayton Regional STEM School. The focus of these relationships is to develop excellent teacher candidates, to improve K to 12 student achievement and to encourage "simultaneous renewal" among the participants.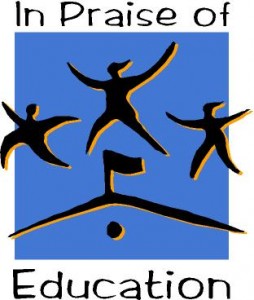 About 250 partnership district teachers and administrators, community agency professionals, and Wright State student teachers and faculty are expected to attend the April 20 conference, which will be held in Allyn Hall.
Partnership districts include Bellbrook-Sugarcreek Schools, Dayton Public Schools, Fairborn City Schools, Huber Heights City Schools, Milton Union Exempt Village Schools, Ripley-Union-Lewis-Huntington School District, Trotwood-Madison City Schools, Troy City Schools, West Carrollton City Schools and the Dayton Regional STEM School.
Forty to 50 presentations will be conducted by partnership district teachers and administrators during three scheduled sessions.
The keynote speaker will be Bernhardt, who is the former dean of Wright State's College of Education and Human Services.