Acclaimed scholar and author Michael Eric Dyson and dedicated public servant and attorney Marilynn L. Schuyler will headline Wright State University's inaugural Diversity in the Multicultural Millennium Conference Oct. 3–4.
Wright State's diversity conference began as a Quest for Community in 2001. In 2013, it takes a new form, exploring diversity challenges and promising practices in a modern multicultural context.
The statewide conference, to be held on Wright State's Dayton campus, will explore diversity issues in higher education and their impact on the broader community. The 2013 conference theme is Affirmative Action: 52 Years of Debate. The purpose of the conference is to bring together students, faculty, staff and community members to encourage commitment to enhancing diversity and inclusion through the examination of a single theme.
The conference will open Oct. 3 with a welcome dinner for traveling guests featuring a keynote address by Dyson and a performance by the Dayton Contemporary Dance Company (DCDC).
The conference will begin in earnest on the morning of Oct. 4 with a series of concurrent presentations showcasing promising diversity and inclusion practices from around the state and a talk by Schuyler, who will address the U.S. Supreme Court's expected decision in Fisher vs. University of Texas. Schuyler is the Attorney of Record for the amicus brief filed by the American Association for Affirmative Action on behalf of the respondents in that landmark case.
The case, brought by undergraduate Abigail Fisher in 2008, asks that the court either declare the admissions policy of the university inconsistent with, or entirely overrule, Grutter v. Bollinger, a 2003 case in which the Supreme Court ruled that race could play a limited role in the admissions policies of public universities. An overruling of Grutter could end affirmative action policies in admissions at U.S. public universities.
More information, including registration details, is available online.
About the keynote speakers
Michael Eric Dyson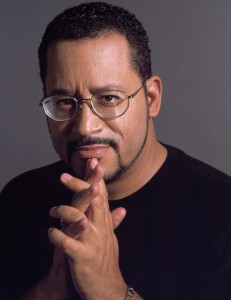 A two-time NAACP Image Award winner, Dyson is one of the nation's most influential and renowned public intellectuals. He has been named one of the 150 most powerful African Americans by Ebony magazine. The Philadelphia Weekly contends that Dyson "is reshaping what it means to be a public intellectual by becoming the most visible black academic of his time."
Dyson's pioneering scholarship has had a profound effect on American ideas. His first book, 1993's Reflecting Black: African American Cultural Criticism, helped establish the field of black American cultural studies. His next book, 1994's Making Malcolm: The Myth and Meaning of Malcolm X, was named one of the most important African American books of the 20th century. Dyson's first book on Martin Luther King, 2000's I May Not Get There with You: The True Martin Luther King, Jr., made a significant contribution to King scholarship by recovering the radical legacy of the slain civil rights leader.
Not only has Dyson taught at some of the nation's most prestigious universities—including Brown, the University of North Carolina at Chapel Hill, Columbia and the University of Pennsylvania—but his influence has carried far beyond the academy into prisons, bookstores, political conventions, union halls, church sanctuaries and lecture stages across the world.
Dyson is presently University Professor of Sociology at Georgetown University where, in 2011, he received widespread attention for his course "Sociology of Hip-Hop: Jay-Z."
Dyson is a contributing editor of Time magazine. He has made numerous appearances in the mainstream media, including The Today Show, Nightline, The O'Reilly Factor, The Tavis Smiley Show, and Real Time with Bill Maher, Rap City, Def Poetry Jam and The Colbert Report. In addition, he hosts an hour-long news and talk program on NPR, The Michael Eric Dyson Show, where he delivers thoughtful analysis of today's biggest stories from pop culture to race relations.
Marilynn L. Schuyler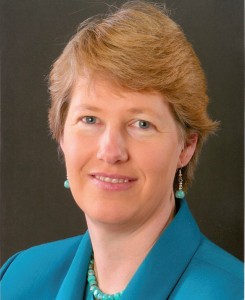 Schuyler has been developing affirmative action plans for public, private and academic institutions since 1996, and has been working in the field of equal employment opportunity since 1988. Schuyler began her professional career at the Department of Labor, where she was the department's affirmative action officer in its national office. She also served as the affirmative action officer for the Office of the President at the University of California.
Prior to establishing Schuyler Affirmative Action Practice, Schuyler was a senior attorney and director of affirmative action program development at Morgan Lewis & Bockius LLP. Schuyler received her J.D. from Georgetown University Law Center, where she was an editor of the Poverty Law Journal, earned an Olin Law and Economics Fellowship and received first place at the Negotiations Competition. She earned her B.A. in economics from the University of California, Berkeley, where she was an alumni scholar.
She is the co-chair of the Washington Metro Industry Liaison Group and the Region III director for the American Association for Affirmative Action. She also reviews and recommends grants for the Washington Area Women's Foundation and the Northern Virginia Community Foundation, which donates to and administers grants for nonprofit organizations.
Schuyler received the Secretary of Labor's Exceptional Achievement Award for her work at the Office of Federal Contract Compliance Programs. She has also been recognized for her pro bono work, including assistance with the Election Protection Project of the Lawyers' Committee for Civil Rights Under Law. She authored an article published in the CCH Labor Law Journal and two publications used by federal agencies for evaluating alternative dispute resolution systems.