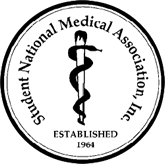 The Wright State University Boonshoft School of Medicine chapter of the Student National Medical Association (SNMA) will host the 2013 SNMA Region V Fall Conference, "Leadership in Medicine: Going Beyond the Clinic," Oct. 18-20, at White Hall on the campus of Wright State University.
The Wright State University Boonshoft School of Medicine, Premier Physician Services and Doctors in Training are sponsoring the conference, which is for medical, premedical and high school students.
"We designed the conference to enhance the leadership ability of medical students, offering them substantive knowledge in transforming health care, promoting health policies and practices and exploring the need for leadership in medicine," said Uchenna Conley, second-year medical student and conference chair. "Each workshop is designed to provide medical students with the proper leadership skill sets needed as a physician-leader in the clinic and beyond into the community."
High school students from the Beavercreek City Schools, Dayton Public Schools, the Dayton Regional STEM School and Fairborn City Schools have been invited to attend a seminar with their parents on Saturday, Oct. 19, noon to 3 p.m., in White Hall. The seminar will address preparing to become a doctor and financing college and medical school.
The keynote speaker is John Polk, M.D., assistant dean for student affairs at Boston University School of Medicine and a member of the Group on Diversity and Inclusion (GDI) of the Association of American Medical Colleges. He will speak on Saturday, Oct. 19, at 7:30 p.m., at the Region V banquet at the Holiday Inn Fairborn (2800 Presidential Drive) about "The Importance of Mentoring in Your Success."
The event begins at 1 p.m. on Friday, Oct. 18, with a preconference workshop for medical students. The Dayton Veterans Affairs Medical Center is sponsoring multiple simulation labs, from laparoscopic surgery to cardiac catheterization. Workshops on Saturday, Oct. 19, focus on leadership development, global health and cultural competence.
To learn more and to register, go to http://www.med.wright.edu/clubs/snma/conference. For more information, contact Uchenna Conley at (832) 276-2224 or jones-conley.2@wright.edu.
The SNMA is the oldest and largest student-run organization focused on the needs and concerns of medical students of color. The nonprofit organization, which includes more than 6,000 medical students, premedical students, residents and physicians, is committed to supporting current and future underrepresented minority medical students, addressing the needs of underserved communities and increasing the number of clinically excellent, culturally competent and socially conscious physicians. SNMA Region V includes chapters from medical schools in Indiana, Michigan and Ohio.