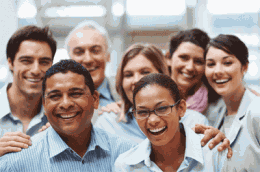 Cultural competency is crucial to interacting effectively with people of various cultures and socio-economic backgrounds.
To help social workers, counselors and nurses in the Dayton area better understand cultural competency, the Center for Healthy Communities HealthLink of the Wright State University Boonshoft School of Medicine is offering a seminar on Tuesday, Dec. 10, 8:30 a.m. to 12:15 p.m., at the Madison Lakes Learning and Conference Center (581 Olive Road) in Dayton. Registration, refreshments and resource tables open at 8 a.m. More information is online here.
The presenters are Adriane Miller, M.S.W., L.S.W., director of education services at the National Conference for Community and Justice (NCCJ) of Greater Dayton, and Mary Tyler, executive director of NCCJ.
The seminar will provide professionals with information related to cultural competency. Professionals will be able to use this information to assist clients and their families. In addition, participants will learn about cultural differences and strategies for dealing with these differences.
The Center for Healthy Communities HealthLink and the Ohio State Area Health Education Centers Region IV present the annual series of continuing education quarterly seminars for health care professionals and interested community members. There is a $20 nonrefundable registration fee. Payment must be received by Nov. 25. Space is limited. Directions are available online. For more information or to register, call Cindy Bradley at (937) 775-8248, or email her at lucinda.bradley@wright.edu.