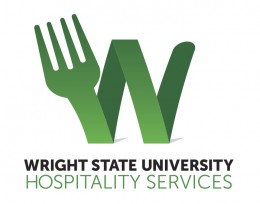 The Wright State University community will soon be able to purchase one of the region's favorite treats—ice cream from Young's Jersey Dairy, a 144-year old dairy farm that has become one of the Miami Valley's leading attractions.
Chartwells, the company providing campus dining services for Wright State Hospitality Services, will introduce half pints of select flavors to campus this semester at the Union Market inside the Student Union and at Wright State University's Nutter Center as a concessions and catering offering.
The Wright State community can sample Young's Homemade Ice Cream flavors, along with new Pepsi and Frito Lay products, at a "Taste of Wright State" event scheduled for Thursday, Jan. 16, from 11 a.m. to 2 p.m. or while supplies last in the Student Union Atrium.  The event is free and open to all students, faculty and staff.
"We're excited to add a local favorite like Young's Ice Cream to campus," said John Miller, director of hospitality services at Wright State's Nutter Center. "I think anyone who has lived in the region long enough to have made the trip to Young's Jersey Dairy will immediately smile when they see this product on campus."
The Young's announcement is just the latest in a string of new dining options that began last semester and continue into 2014.
Well-known restaurant/shops include Jamba Juice, Seattle's Best Coffee, Denny's All-Nighter, Pizza Hut Express, Au Bon Pain Soup, Caribou Coffee and Starbucks. In addition, dining venues have begun emphasizing freshly prepared food concepts such as wraps, Italian dishes, hand-breaded chicken, frozen yogurt, Mexican fare, sub sandwiches and sushi. Innovation Kitchen Ohio offers interactive cooking with local ingredients.
At the Wright State Nutter Center, new concepts including a pizza location have joined the existing Fricker's and Speedway brands.
The new Student Commons Building, expected to open in 2015, will feature signature platforms such as myPantry, Eat Learn Live, The Kitchen, Outtakes, Fresh Market and Baker's Crust.
The agreement reaffirms the Young family's already strong ties to the university. Dan Young, CEO of Young's Jersey Dairy, is an alumnus. He earned his MBA at Wright State in 1997.