Excerpt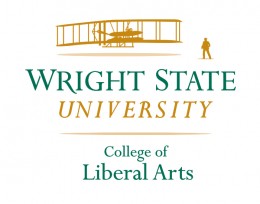 The regional premiere of Lillian Groag's drama "The Magic Fire" opens Thursday at Wright State University.
Originally premiered in 1997 at the Oregon Shakespeare Festival and notably performed at Canada's Shaw Festival in 2006, "Magic Fire" is a semi-autobiographical, three-act tale concerning the Bergs, a family of European immigrants living in Buenos Aires, Argentina in 1952 during the Juan Peron regime. Lise, an actress, seeks answers from her past, particularly the life-changing events of her seventh birthday. When the Bergs discover a family friend has been involved with the arrest of their housekeeper's brother, they reach a pivotal turning point thrusting them into the country's political turmoil.
"Although 'The Magic Fire' is a memory play, at the heart of it is the challenge we face as human beings of remembering the past as more beautiful and perfect an ideal as it really was," said director Lee Merrill, who previously staged WSU's "The Miracle Worker" and "Little Women." "It's easy for us to focus on nostalgia, regret, disappointment or other things that pull us out of the present while life slips through our fingertips. I think it would be terrifying to get to the end of your life and realize you lived it in such a way that there's nothing to cherish or look back on. I think to live a life worthy of remembrance is not to live your life safely."
Merrill also says opera admirers will enjoy the underlying parallels within the play to such works as Giacomo Puccini's "Tosca" and "Madame Butterfly." In fact, the title alludes to a key moment in Richard Wagner's "Die Walküre," specifically regarding the Bergs desire to live in their own dream world of art and music serving as a barrier to avoid the conflict encircling them. Above all, she hopes the play inspires audiences to embrace the present.
"Life is so fleeting," she said. "We have to learn to forgive ourselves and forgive each other. We must continue to move on."
The cast features Layan Elwazani, Mathys Herbert (marvelous last season in WSU's "Grand Hotel: The Musical"), DeLee Cooper, Mimi Klipstine, Tommy DiMassimo, Kristina Hopkins, Stephen Kell, Logan Torbet, Alyssa Brembeck, Jasmine Easler, Diana Frankhauser, Julia Gomez, Ally Miller, Taylor Hinkle and Julian Rojas.
In related news, WSU has announced its 2014-15 season. The mainstage selections are "Fences" (September, co-directed by W. Stuart McDowell and Sheila Ramsey), "Hot Mikado" (October/November, directed by Greg Hellems with choreography by Teressa Wylie McWilliams), a new adaptation of "Pride and Prejudice" (January, directed by Marya Spring Cordes), and the classic musical "Peter Pan" (March, directed by Joe Deer and starring Bruce Cromer as Captain Hook). The downstairs, black box Herbst Theatre offerings will consist of a contemporary production of "Romeo and Juliet" (November, directed by Sandra Crews) and the local premiere of "Sondheim on Sondheim" (April, directed by Jamie Cordes).
Read the original post at DaytonDailyNews.com