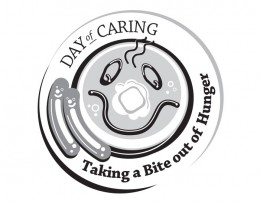 Medical students from the Wright State University Boonshoft School of Medicine Phi Rho Sigma Medical Society will host a Day of Caring 2014 brunch site on Sunday, Feb. 23, 11 a.m. to 2:30 p.m. in White Hall on the Wright State campus.
All proceeds from the pancake brunch will be donated to Greene County local housing and food coalitions, including Greene County Mobile Meals.
Tickets can be purchased at the door. The cost is $6 per person and $4 for seniors and children under 12. The menu includes pancakes, scrambled eggs, sausage, orange juice, coffee and hot tea.
Day of Caring 365, a nonprofit local organization, supports the homeless and the hungry. The organization coordinates with schools, businesses, churches and cultural groups to host a regional pancake brunch on the last Sunday in February.
This is the second year medical students from the Boonshoft School of Medicine Alpha Upsilon Chapter of Phi Rho Sigma will host a Day of Caring brunch site. Phi Rho Sigma is a national social and community service organization for medical students.
"As medical students, we want to be a part of the community," said Ralla Shrit, a third-year medical student and organizer of the Boonshoft School of Medicine Day of Caring event. "By serving as a host site for the Day of Caring 2014 brunch, we are taking a bite out of hunger."
The event is open to the public. For more information, contact Shrit at shrit.2@wright.edu.