Tony Ortiz, associate vice president of Latino affairs is a force to be reckoned with.
Through his efforts, Wright State is quickly building a Latino community following that's stepping up to help students.
Tasked with developing university infrastructure and community support for Latino education, Ortiz is leading the effort through events like the Amigos Latinos Alumni Gala that drew over 200 people in May.
"It was a festive atmosphere, and we had people from all walks of life," said Ortiz. "We had students, judges, doctors, lawyers, priests and nuns. Some of these people have known each other for a long time, but they don't always get together like this."
The event was about networking, but it was also about supporting students. Ortiz said that about $12,000 was raised for Latino students in the Dayton area. Half of the money is designated for Latino-based scholarships at Wright State while the other half will be given to El Puente Learning Center in Dayton.
"The El Puente Learning Center is our pipeline for Latino students," said Ortiz.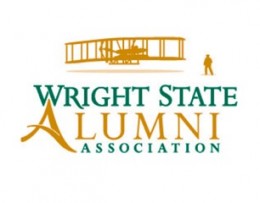 Ortiz said that many of the people who attended the inaugural event vowed to spread the word, return and donate more next year. And word is spreading. A week later, he said he's receiving donations from people who could not come or didn't register but believe in the cause.
"No one else around the state is doing this. No one else to my knowledge has a Latino alumni society. We're the first," said Ortiz. "We're working on things that nobody else is even thinking about doing, and a lot of the people at the gala did not know about the things we've been doing or our plans for the future. But now that they know, they want to be a part of it."