This week, Wright State University is welcoming two groups of delegates from Serbia. One group is visiting Dayton to learn more about best practices to mediate and mitigate domestic violence in the lesbian, gay, bisexual and transgender (LGBT) community.
The University Center for International Education (UCIE) is hosting another group of delegates through the Dayton Council for International Visitors which is housed at UCIE. The delegates are participants in the Open World Program, a bi-cameral, bi-partisan professional exchange initiative of the U.S. Congress, which promotes democratic principles around the world. This particular group will meet with city officials, citizen activists, and a number of independent "watchdogs" who monitor government performance.
Over the past several years the Serbian government has initiated new pieces of legislation in an effort to improve civil rights that should be afforded to LGBT people. Though legislation has been authored, the delegates from the first group are seeking training on how to effectively advocate for meaningful social changes, policies and practices that support such civil rights.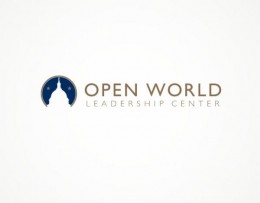 Wright State is collaborating with the Open World Leadership Center, the Dayton Chapter of Friendship Force International and the Mental Health Recovery Boards of Clark, Greene and Madison counties to provide an immersive experience for five delegates on campus Tuesday and Wednesday.
"Crimes associated with domestic violence are not limited to the high-profile professional athlete cases that have received attention in the national media. Domestic violence is a complex issue that occurs in every segment of our society," said Joe Keferl, Rh.D., assistant dean in the College of Education and Human Services. "Although advancements continue to be made, cultural taboos — including those connected with the LGBT community — persist in society, making it that much more important to have meaningful dialogue and opportunities to educate so that we can truly live in a free and respectful society."
Keferl and Tracey Steele, Ph.D., associate professor of anthropology and sociology, organized Wright State's portion of the delegate's week-long itinerary.
Two prominent lectures will highlight their activities at Wright State.
An international expert on the subject, Claire Renzetti, Ph.D., chairperson for the Center for Research on Violence Against Women and professor and chair of the sociology department at the University of Kentucky, will speak about factors that mediate and mitigate effective domestic violence interventions.
Renzetti's keynote speech takes place Tuesday, Sept. 16, 12:15 -1:45 p.m. in room 008 The Rathskeller in the Student Union. Renzetti will be joined by notable experts from Wright State for a moderated roundtable discussion from 2 to 4 p.m.
Renzetti is the editor of the international interdisciplinary journal Violence Against Women. She has authored 21 books, as well as numerous book chapters and articles in professional journals. Much of her research has focused on the violent victimization experiences of socially and economically marginalized women.
Wright State Assistant Professor of Human Services Tara Hill, Ph.D., will present research about intimate partner violence in LGBT couples Wednesday, Sept. 17, from 10 a.m. to noon in the community room at the Campus Ministry Center.
Both events are free and open to the public.