An unprecedented course on community accessibility will be offered at Wright State next spring. The Rehabilitation Services program will offer an expanded course on Community Accessibility for People with Disabilities in Cuba from Feb. 25 to March 4, 2017.
This newly revamped course will offer students an immersive cross-cultural opportunity to compare and contrast American and Cuban public accessibility. The Rehabilitation Services program will collaborate with the University Center for International Education's Ambassador Program on the visit to Cuba during spring break in 2017.
The course advocates for architectural and societal accessibility for all community members. Students in the course will study the history and implementation of the U.S. Americans with Disabilities Act (ADA) and the differences between American and Cuban policies on access.
In addition to examining the theoretical implications of the laws, students will perform accessibility audits on local businesses, including measuring the width of aisles or checking on the availability of braille signage on public restrooms.
After completing this course last spring, without the Cuba trip, Ann Marie Burke, a Wright State graduate who majored in rehabilitation services, learned how inaccessible most businesses are, despite the regulations enacted by the ADA nearly 26 years ago.
"I do encourage other students to take this course because it really opens up your eyes to see just how inaccessible places can be," she said. "It also allows you to have a voice and advocate for the rights of people with disabilities."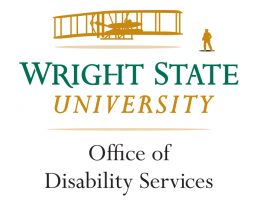 Last semester, students logged the results of their audits on Access Together, a crowdsourcing website that compiles and provides up-to-date accessibility data on local businesses, based on audits provided by volunteers like Burke.
The accessibility course will be co-taught by Gina Oswald, director of the Rehabilitation Services undergraduate program, and Tom Webb, the director of the Office of Disability Services.
"I think this course is great in that it is a class that is engaging, and for students who learn well by doing hands-on activities," said Webb. "(Students) can take part in something that isn't often talked about in an abstract way, such as the ADA, and see how it is applied in real life situations."
Burke said she learned the most from the class when applying the content to the businesses when accessing them.
Oswald and Webb seek to explore accessibility in a new setting that will encourage students to carefully consider how disability-friendly a site really is.
"I'm hoping there's a new sense of awareness … thinking inclusively in different environments," Webb said.
Webb said Cuba has a great health care system but lacks laws recognizing that public facilities and businesses should create a disability-friendly environment.
After taking the course and studying accessibility in both America and Cuba, students will be better equipped to evaluate public accessibility from a universal perspective, building a skillset that could set them apart from others applying for a job, Webb said. The course will empower more community members who can advocate for the disability community and use innovative approaches to facilitate a more inclusive environment.
Students of any major can take the course. There are no prerequisites. The course will qualify toward the newly designed Disability Studies minor.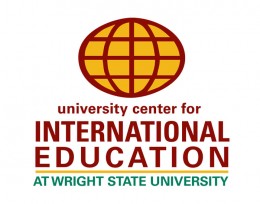 "We can easily take having everything accessible to us for granted," Burke said. "I do not have to worry about the obstacles of how to enter and move around in a building, but that does not mean I should not care or advocate for it. Now when I enter buildings I cannot help but think about all the features that could easily be made accessible. It is sometimes something as simple as relocating merchandise, taping down a rug or putting in a ramp/curb cut. Those little things make a world of a difference."
The trip to Cuba is a required part of the course. The course will cost $1,800, which does not include tuition, airfare, visa, passport application and personal expenses.
The course and trip will be accessible to students of all abilities.
For more information contact Tom Webb at tom.webb@wright.edu or Gina Oswald gina.oswald@wright.edu.