About 80 percent of international students never set foot in an American home while they study in the United States.
Joy Wanderi, associate director of the Wright State University Center for International Education (UCIE), and Catherine Hernandez, international student program coordinator for UCIE, aim to change that with the UCIE International Friendship Program.
"Hospitality is an essential aspect of many cultures around the world. In light of this, our program seeks to be a bridge in bringing both international students and Americans together in our greater Dayton region," Hernandez said.
Potential hosts or international students can sign up for the program on the UCIE website. UCIE provides a short orientation for both hosts and international students.
The International Friendship Program connects Wright State international students with faculty, staff, students and even community members.
"It's purely a friendship program. You get matched with an international student, meet with them at least once a month, and share life with them over meals, local festivals and attractions," Hernandez said.
Wanderi said an important part of the program is sharing American culture with a student.
"The idea is to connect international students with friends or family," she said. "If a student comes and all they do is go to class and their dorm, they never get to really experience the American culture. The goal of the program is to bridge that gap."
The friendship program was originally called the Host Family program when it was created in the fall of 2016.
Wanderi said students or families don't have to take the students on big events, just getting together for dinner, even at a restaurant, would be enough.
"A lot of the ways people get to know each other is by breaking bread. In all cultures, the best connections happen over food," she said.
Hernandez and Wanderi agreed that the relationship between the host and the international student is beneficial for both.
For families with children, Hernandez said the program could expose children to other cultures without traveling to other countries. This might encourage a child to learn another language later in life. The program also allows participants to have a global experience in their own backyard, their own home and their own city.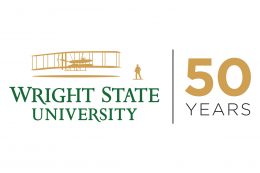 "Maybe a family can't afford to take their children abroad to India, but they can have India over for dinner," Hernandez said.
Alicia Brown, community member and International Friendship Program member since fall 2016, described the program as a "wonderful way to build a relationship with someone who has a different experience than you. And your experience with them helps shape their view of America."
"Students are just as excited to share their culture. This is why it's a friendship, because it's both ways. It's symbiotic," Wanderi said. "You're learning something from me and I'm learning something from you."