Excerpt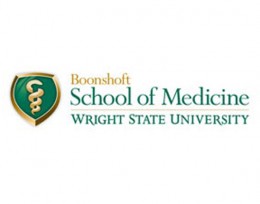 Wright State University has received a grant in part to improve the treatment of opioid addiction.
The Health Resources and Services Administration of the U.S. Department of Health and Human Services awarded the Wright State University Boonshoft School of Medicine a one-year $80,0000 supplemental grant for medically assisted treatment of opioid addiction. The grant will train physicians in the community, medical residents, nurse practitioners and physician assistants in opioid addiction treatment.
"In Ohio, unintentional drug overdoses are the leading cause of accidental death. In Montgomery and Greene counties, unintentional drug overdose rates increased by more than 100 percent since 2010," said Dr. S. Bruce Binder, associate professor and interim chair of the department of family medicine at the medical school. Binder also is the principal investigator of the supplemental grant.
"By expanding the number of trained physicians, nurses and physician assistants to provide medical assisted treatment, we can more effectively address the opioid epidemic in Montgomery and Greene counties in addition to the rural counties affiliated with the Wright State University-Lake Campus in Celina," he said.
In addition, Wright State received a $499,099 grant to accelerate the transformation of the school's primary care curriculum.
The grant will be used to accelerate the transformation of the primary care curriculum across faculty and graduate and undergraduate programs in family medicine, internal medicine and pediatrics in addition to nurse practitioner and physician assistant programs.
This is the second year of a five-year renewable grant for primary care training and enhancement. In 2016, Wright State received $452,000 from HRSA as part of a nationwide effort to prepare the next generation of skilled, diverse primary care providers to serve communities in need.
Dayton Business Journal subscribers can read the entire story at bizjournals.com