Excerpt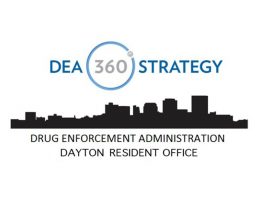 Wright State University is working with the U.S. Drug Enforcement Administration to host an event later this month.
The DEA and WSU will host a summit at the Nutter Center on Oct. 16 to spotlight the dangers of opioids.
Speakers will include Todd Crandell, founder of Racing for Recovery, an organization dedicated to preventing substance abuse and providing positive alternatives for those battling addiction.
The summit will also include Joe Piersante, a DEA agent wounded in Afghanistan and the first DEA agent to receive the Secretary of Defense Medal for the Defense of Freedom, according to Wright State.
Alexis Gomez, a Wright State graduate who gained popularity as a country singer on "American Idol" will perform at the event.
At the summit the Nutter Center's concourse will be filled with vendors offering services and resources to prevent and treat opioid addiction, according to WSU.
The DEA initiated its DEA 360 Strategy last year and implemented it in four cities struggling with the opioid crisis. The summit at Wright State comes after the DEA announced in July that Dayton would be among the next four cities selected for the program.
Read the original post at journal-news.com