Excerpt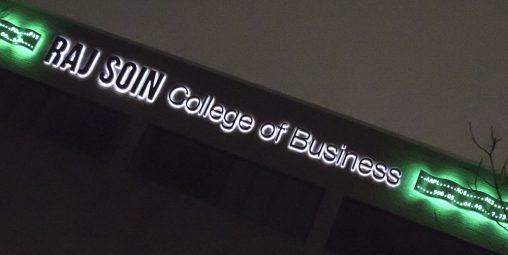 Students at Wright State University will soon be able to major in entrepreneurship.
The Raj Soin College of Business will begin offering an entrepreneurship major, just a few months after an entrepreneurship minor was approved by the university. Students will be permitted to declare the major on Dec. 17.
The major and minor share many classes, but additional classes will be required for those who choose to major in entrepreneurship, such as Entrepreneurial Finance.
"We only had to create one class," Kendall Goodrich, chair of the Department of Marketing at Wright State said in a news release. "The rest were just out there waiting to be gathered into one major."
Students must be enrolled in the Soin College of Business to be eligible for the major. Goodrich said the "target market" for the major includes students who haven't yet solidified their major choice, as well as high school students interested in entrepreneurship.
The entrepreneurship program includes classes about the development and growth of small businesses and classes that involve creating business plans.
Marketing professor Charles Gulas said while classes related to entrepreneurship have been a part of the College of Business for a while, it wasn't until a few years ago that the school decided to start looking into creating an Entrepreneurship department.
Students in the program will also have opportunities to gain real-world working experience through partnerships with the Air Force Research Laboratory and other local companies, as well as Wright State's Small Business Development Center.
View the original post at bizjournals.com