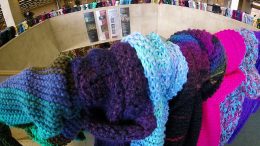 Three groups at a local university are helping students on campus stay warm this winter.
Students picked up free scarves, hats and gloves provided by the Wright State University Service Knitting and Crocheting Circle, the Women's Center and University Libraries.
Organizers encourage students to take what they need for this winter season.