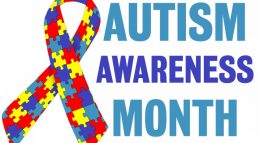 April is Autism Awareness Month, which makes it the perfect time to introduce a new effort at Wright-Patterson Air Force Base.
Air Force Materiel Command is partnering with Wright State University to launch a pilot program called the Autism at Work Initiative. Its goal is to enhance the hiring opportunities for recent college graduates diagnosed on the autism spectrum.
"Wright State is one of the largest universities in the country to host students with disabilities. They are working to provide dozens of autistic candidates for employment opportunities here at Wright-Patt," said Molly Fore, a human resources specialist with AFMC's Personnel Programs Branch.
The initiative's aim is to find job opportunities in areas that require the particular skills members of the autism spectrum group may bring to the table, explained Fore.