A culture of giving runs deep at Wright State University. Throughout the year, staff and faculty participate in many initiatives that benefit community organizations. This is evident once again as employees are engaged in the university's Combined Community Campaign, supporting United Way, Culture Works and Clothes That Work.
"I give through the Combined Community Campaign as it's important to give back to organizations making a difference in our community," said Cristie Gryszka, director of donor relations at Wright State. "It's a simple, quick process, and I know each fall, I'll have the opportunity to add to the greater good on behalf of the Wright State community."
"It's heartwarming to see the generosity of my fellow Wright State employees," said Fran Keeley, campaign co-chair and director of ceremonies. "Our employees truly are living Wright State's mission to transform the lives of our students and the communities we serve."
Helping Keeley is campaign co-chair Lindsay Ramge, associate director of contract management. Wright State's campaign runs through Dec. 12.
For many years, Wright State staff and faculty members have enthusiastically supported many local causes with donations, charity walks and volunteering. In 2012 the campaigns for United Way and Culture Works were brought together and called the Combined Community Campaign. A third partner organization, which changes each year, was added in 2014. Those organizations have included Relay for Life in 2014, Habitat for Humanity in 2015, Daybreak in 2016 and Hannah's Treasure Chest in 2017.
"Every gift, no matter the size, can make a difference," said Gryszka.
Employees who make a donation to United Way, Culture Works or Clothes That Work are eligible for drawings to win donated prizes, including two annual Wright State parking passes and $50 added to their Wright1 debit card. Other incentives include weekly drawings for $25 gift cards donated by several local businesses, including First Watch, Kohl's, Target and Red Robin.
Tickets to the Dayton Ballet, Dayton Opera, Dayton Philharmonic, Human Race Theatre Company and Muse Machine also have been donated by Culture Works for the drawings.
United Way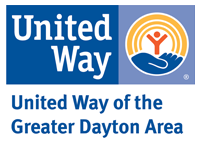 United Way of the Greater Dayton Area fights for every person in the community. It ensures students graduate from high school, individuals have access to quality heath care, and kids and families have the financial stability needed to be successful in school and in life. United Way does this by assessing community conditions, investing in focused collective impact goals, bringing together partners and measuring results to create long-lasting results on a community-wide level.
The organization works together with others to solve the most difficult problems faced as a community. It supports home visits for the elderly, getting kids ready for school, diversity, training programs to get folks ready for work, housing stabilization and much more.
Culture Works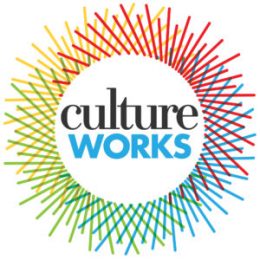 Culture Works operates to create and maintain a vibrant and attractive community filled with quality arts to bring measurable and immeasurable value to the community. Community support helps ensure that curtains rise, galleries stay lit and stages shine bright across the Miami Valley.
It strengthens the Dayton region by supporting arts and culture through fundraising, marketing and advocacy. Supporters believe in the transformative power of the arts — from driving tourism and economic development in the community to empowering individuals through creative expression.
The annual Campaign for the Arts is a community-wide fundraising effort that mobilizes individuals, local companies and foundations in support of Dayton region arts organizations. More than 50 companies and organizations, including Wright State University, participate in Workplace Giving. More than 1,700 individuals support the arts through a workplace campaign.
Those who contribute $85 or more to Culture Works receive a Passport to the Arts Membership for one year. The passport membership provides buy one, get one free tickets to more than 80 performances and events, including performances by Wright State University Theatre and Dance Programs, plus discounts on admission, retail and dining.
Clothes That Work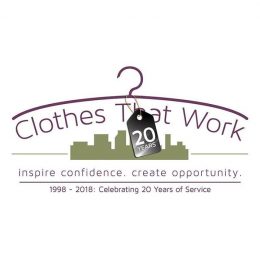 Clothes That Work was founded in 1998 to provide interview and work appropriate clothing to local job seekers who are transitioning from public assistance to employment. Over the years, the organization has expanded services to help women, men and independent teens remove professional image barriers and build confidence for a more successful career search.
It works with a network of local agencies connecting their clients to services and collaborating with the local business community to provide educational opportunities to individuals seeking to learn the latest skills needed in the workplace.
Since 2005, the Clothes That Work Boutique has been a valued community resource and a dedicated revenue stream for the organization. When donors give clothing that is not appropriate for a job interview, it is sold in the boutique, which is operated by volunteers. All of the proceeds from sales help fill gaps in its clothing inventory and defray operating costs.