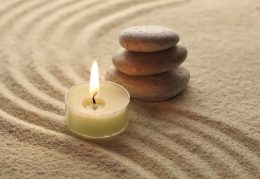 The national opioid epidemic has left a devastating mark on communities throughout the nation and Ohio. Health care providers are on the front lines each day, helping patients battle addiction, a chronic brain disease leading to biological, psychological, social and spiritual dysfunction. Whether addiction stems from opioids, alcohol or tobacco, health care providers are using evidence-based and integrated approaches to help patients who are suffering.
To help health care providers learn additional ways to offer healing and hope to those who suffer from addiction, the Wright State University Boonshoft School of Medicine will offer its 11th annual Medical-Spirituality Conference on Thursday, April 11, 8:45 a.m. to 4:30 p.m., at the Sinclair Conference Center, Building 12, 301 W. Fourth Street, Dayton, OH 45402.
The conference is for practicing physicians, nurses, health care providers and others in the religious community. It also is open to the public.
This year's conference will explore the challenges and opportunities with experts from the Hazelden Betty Ford Foundation, a national leader in addiction treatment and recovery, and the Ohio Association of County Behavioral Health Authorities, which represents the interests of Ohio's local Alcohol, Drug Addiction and Mental Health Boards.
Marvin Seppala, M.D., chief medical officer at Hazelden Betty Ford Foundation, and Stephen Delisi, M.D., assistant dean of the Hazelden Betty Ford Graduate School of Addiction Studies, will speak about the epidemiology and neurobiology of addiction, as well as the role of spirituality in treatment and recovery. Joyce Starr, chief of addictions at Ohio Department of Mental Health and Addictions Services, and Michael Tkach, Psy.D., psychologist and the director of recovery management at the Hazelden Betty Ford Foundation, will discuss recovery management applications and how spiritual engagement can support long-term recovery.
During the conference, participants also will be able to visit and network in an exhibit area with representatives from community organizations.
The event will support the Healer's Art Fund at the Wright State University Boonshoft School of Medicine. The Healer's Art Fund was created to help address an emerging crisis in health care: the growing loss of meaning and commitment experienced by physicians nationwide under the stresses of today's health care system. Through the Healer's Art Fund, the Boonshoft School of Medicine helps both students and practicing physicians develop the capacity to find lifelong meaning in the medical profession. The medical school educates tomorrow's physicians through its Healer's Art Course and sustains today's physicians through its annual Medical-Spirituality Conference.
If participants register by March 11, the conference cost is $150 for physicians; $75 for nurses, counselors, social workers and other health professionals; $75 for general admission; $65 for seniors; $35 for students; and $35 for medical residents.
To register for the conference, go to medicine.wright.edu/med-spirit. For more information, contact Nicki Crellin at nicki.crellin@wright.edu or 937-245-7634.
The conference is sponsored by the Wright State University Boonshoft School of Medicine, Ohio's Hospice of Dayton, Premier Health and the Greater Dayton Area Hospital Association.