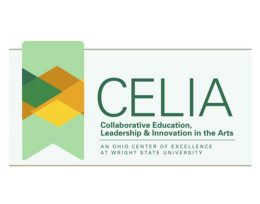 Songs of war and protest will be the theme of a music and poetry concert at Wright State University on Wednesday, May 1, related to previous readings, lectures, a play and roundtable discussion on the cost of war.
The concert will be held in the Recital Hall in the Creative Arts Center from 6:30 to 7:30 p.m. It is free and open to the public.
The concert is the culmination of a series of related readings and lectures that also includes Wright State Theatre's production of "Mother Courage and Her Children." The yearlong project is sponsored by Wright State CELIA (Collaborative Education, Leadership and Innovation in the Arts), the Dayton Literary Peace Initiative and the Dayton Peace Museum.
The concert will be conducted by James Tipps, an associate professor of music and conductor of the Wright State Men's Chorale and University Chorus. It will feature the music and poetry of Bertolt Brecht, Kurt Weill and Paul Dessau.
"Bertolt Brecht and Kurt Weill were in the same time period, both were really significant and they did a lot of things together," said Tipps.
Brecht wrote "Mother Courage and Her Children," a play performed at Wright State in February. It is considered the German playwright's most passionate and profound statement against war. "Mother Courage" is one of nine plays that Brecht wrote in resistance to the rise of Fascism and Nazism. In response to the invasion of Poland by the German armies of Adolf Hitler in 1939, Brecht wrote "Mother Courage" in what writers call a "white heat" in less than a month.
"Mother Courage" is set during the Thirty Years' War of 1618–1648, which involved all of the European states and became one of the bloodiest conflicts up till then. It follows the fortunes of Anna Fierling, nicknamed "Mother Courage," a wily canteen woman with the Swedish Army who is determined to make her living from the war. Over the course of the play, she loses all three of her children to the very war from which she tried to profit.
Dessau was a German composer and conductor who collaborated with Brecht on "Mother Courage" as well as other plays and operas.
Weill was a German composer best known for his collaborations with Brecht. His best-known work, "The Threepenny Opera," included the ballad "Mack the Knife." "Rise and Fall of the City of Mahagonny" is a political-satirical opera composed by Weill to a German libretto by Brecht.