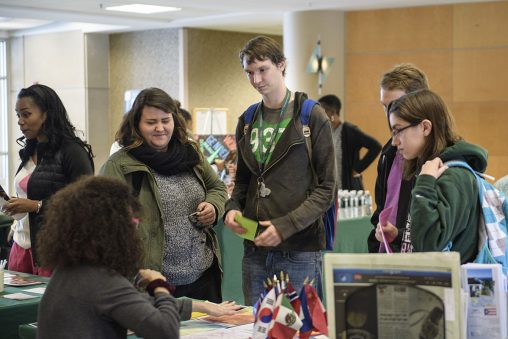 Wright State University's Career Services will host a career networking event focusing on careers with the U.S. Secret Service on Thursday, Nov. 14, at noon in 109 Oelman Hall.
This is the second installment in Career Services' Employer Speaker Series, which features guest speakers discussing job and internship opportunities.
During the Nov. 14 career networking event, Senior Special Agent Jennifer M. Tron and Special Agent Mike Fields will present information about Secret Service careers. Attendees will learn about working as a special agent and technical and professional support positions, including civil, computer or electronics engineer; financial or network analyst; chemist; biologist; and statistician.
All students, regardless of major, are welcome to attend. Students who attend will have the chance to win a new Amazon Fire HD10 with Alexa.
The U.S. Secret Service is a federal law enforcement agency that works under the Department of Homeland Security. Originally established to combat counterfeiting currency in 1865, the Secret Service now focuses on protecting the families of U.S. leaders as well as investigating criminal activity. The Secret Service employs over 7,000 people in fields that include computer science, engineering, criminal justice and administration.
Wright State's Career Services connects students with resources that can help them better their education and career upon graduation. Career Services will host several more presentations in the Employer Speaker Series later this academic year.
For more information, contact Career Services at career_services@wright.edu or 937-775-2556.