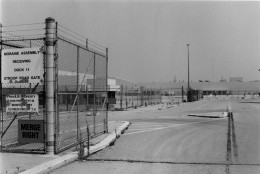 The Raj Soin College of Business is sponsoring a Social Cost Workshop Friday, April 27, from 1:30 to 5:30 p.m. in the Millet Hall Atrium.
Leaders in the field will discuss the impact of capitalism on the environment, workers, and the financial system. Speakers and presenters include:
Sebastian Berger, Assistant Professor, Dickinson College: Introduction to social costs explores how can the economy be re-embedded into ecological and cultural relations to guarantee the satisfaction of substantive human needs.
James Swaney, Professor Emeritus, Economics Department, Wright State University: Environmental Sustainability from a Social Cost Perspective
Robert Prasch, Professor of Economics, Middlebury College: The Social Cost of Labor and Its Importance for Labor Economics
L. Randall Wray, University of Missouri – Kansas City, Levy Economics Institute and author of Money and Credit in Capitalist Economies gives his perspective of the financial crisis
Round Table presenters: Eric Dean (Dickinson College) , Paulette Olson, and Zdravka Todorova (and facilitator, Barbara Hopkins): Expanding Social Cost Analysis
Drop in for any portion of the workshop. The workshop is free and open to the public, faculty and students throughout Ohio. Visit http://www.wright.edu/business/acad/econ/social_cost_workshop.html for a complete schedule and background on the presenters.
Registration in advance is requested for complimentary refreshments. RSVP to karla.truman@wright.edu by April 16.