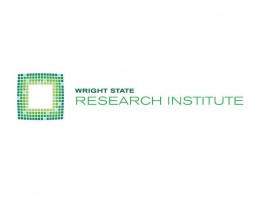 The U.S. Air Force has awarded a contract of $4.9 million to Wright State University and its industry partners to establish an Analyst Test Bed supporting Air Force research into improving the human performance of intelligence analysts.
The contract was awarded to Wright State University through its Wright State Research Institute, which will lead the contract with more than a dozen industry and nonprofit partners from the Alliance for Human Effectiveness and Advancement (AHEAD), including Science Applications International Corp. (SAIC); the Advanced Technical Intelligence Center for Human Capital Development (ATIC); Radiance Technologies; and Applied Research Associates Inc. (ARA), among others.
It's the fourth multi-million dollar contract Wright State and AHEAD have won under a technology collaboration program of the Air Force Research Laboratory's Human Effectiveness Directorate at Wright-Patterson Air Force Base. All four contracts are aimed at advancing human systems technologies to meet future Air Force challenges in the domains of intelligence, remotely piloted vehicles, neuroscience and training.
"This multi-million-dollar research contract is a jewel for Wright State University and the Wright State Research Institute," said President David R. Hopkins. "The test bed will enable our scientists and external partners to go full throttle in supporting national defense in the intelligence arena, while also bringing commercial opportunities to industry."
The Analyst Test Bed program will support the establishment of a test facility that replicates the operational environment of a variety of intelligence analysts, as well as support infrastructure and subject matter expertise. The test bed's platform will enable the Air Force to rapidly analyze new tools and technologies, new processes, and different combinations of skills to find ways of making measureable improvements in the performance of analysts, and then transition those technologies into intelligence operations.
The test bed also has commercialization applications for industry partners that bring new and innovative technologies to the table, which can use the test bed to research test new technologies in a realistic intelligence environment.
Today's intelligence analysts must analyze increasingly large sets of data as technology has made it possible to gather more intelligence information than humans can handle. As a result, analysts struggle with an increasing and complex workload, and the Air Force is looking for ways to boost their training and performance, as well as determine the impact of new technologies on the human.
"There has been a clear need identified across a myriad of domains for this kind of testing environment to analyze these questions related to the human performance of analysts," said S. Narayanan, executive director of the Wright State Research Institute and dean of the College of Engineering and Computer Science. "We made a regional commitment to build and develop an environment that would clearly support the Air Force's needs."
Wright State University and AHEAD members have provided public-private investments in infrastructure and technical expertise to build up the region's capability to attract Air Force research dollars in the intelligence aspect of human performance.
The Analyst Test Bed will be housed at ATIC in Beavercreek, which has a secure infrastructure to host Department of Defense classified activity, including hardware and data feeds necessary to test new intelligence capabilities with real-world examples. ATIC was specifically built as a community asset for intelligence analyst training, education, and research and is ideally suited to support this type of operation.
"This represents another important step in the collaborative and interrelated efforts to establish the Dayton region as a national center of excellence in the areas of intelligence, unmanned systems and human effectiveness," said Hugh Bolton, president and chief executive officer of ATIC. "We are very pleased to be a part of this incredible team and commend Wright State's vision and leadership."
Additionally, SAIC provided its cutting-edge, operational multi-intelligence station for use in the facility at ATIC, enabling the Air Force to rapidly transition the research into the battlefield.
"SAIC provided its proven exploitation capability in ATIC to support realistic human performance research and development that will improve the Air Force's analyst capabilities and enable rapid transition to the warfighter," said Dennis Andersh, SAIC senior vice president and Dayton regional executive. "The effort is also a key element of the Air Force's focus to improve UAS operations and reduce the overall cost of operating unmanned systems.
Wright State University will provide faculty expertise from its College of Engineering and Computer Science and College of Science and Mathematics in cognitive engineering and human performance and cognitive psychology.
Numerous other Dayton-area subcontractors will provide subject matter expertise in metrics, task analysis, scenario development, software development and test and evaluation.
State support of this effort through investments in workforce development and capital infrastructure "are another key element in building human performance capability by attracting research talent and adding jobs to the region," said Ryan Fendley, director of the Institute.
"This is another example of Miami Valley innovators leading the way in high-tech research. This human performance test bed capability is a concrete step toward job growth in a field of growing importance to Ohio and to the country," said Ohio Senator Chris Widener.
ABOUT WRIGHT STATE RESEARCH INSTITUTE
The Wright State Research Institute is a university-affiliated research organization and a mechanism for creating collaborative teams to solve problems for the Department of Defense, government agencies and industry.
With a focus on applied research and services, WSRI applies emerging technologies to difficult problems in human sciences and health care, information technology and advanced data management, sensors and intelligent systems, and human performance for the Department of Defense, government agencies, and industry.
WSRI is located on the campus of Wright State University, next to Wright-Patterson Air Force Base in Dayton, Ohio.
Visit wsri.wright.edu to learn more about WSRI.
ABOUT AHEAD
The Alliance for Human Effectiveness and Advancement (AHEAD) is an alliance of willing and committed partners from government, academia and industry working together to support research, development, test and evaluation, and transition of technology to unleash the human performance of the warfighter.
Originally established in 2010 as the Human Performance Consortium, AHEAD is led by the Wright State Research Institute, a not-for-profit corporation affiliated with Wright State University.
Visit www.aheadalliance.org to learn more about AHEAD