In the first of what will become an annual Distinguished Visiting Artist Series at Wright State University, renowned Broadway and film composer Stephen Schwartz will visit the university Monday–Tuesday, March 18–19.
His two days on campus will be activity-filled, giving Wright State students studying music and theatre, dance and motion pictures an opportunity to interact firsthand with the distinguished guest. They also will have the occasion to attend a performance by Stephen Schwartz & Friends in Wright State's Creative Arts Center's Festival Playhouse that Monday night.
During the day Monday, Schwartz's performance collaborators—Tony Award winner Debbie Gravitte and multi-award winning vocalist Scott Coulter—will be on campus to give workshops for College of Liberal Arts (CoLA) performing students. Gravitte and Coulter then will take the stage with Schwartz for a Monday evening performance with music ranging from Godspell to Wicked, from Pocahontas to Enchanted, just a few of the 20-plus Broadway and animated musicals Schwartz has written.
During the day on Tuesday, Schwartz will conduct master classes with students, reported Joe Deer and Hank Dahlman, CoLA faculty members responsible for coordinating Schwartz's visit.
Deer is professor of theatre and head of the Wright State's Musical Theatre program. He is the award-winning director or choreographer of more than 120 productions in off-Broadway, regional and university theatres. He also is resident artist and board member with The Human Race Theatre Co. (RTC) and has directed numerous musicals with RTC, along with having appeared in Broadway and national touring productions.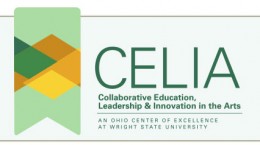 Dahlman is professor of music, director of choral studies and founding director of CELIA, Wright State's Center of Excellence for Collaborative Education, Leadership and Innovation in the Arts.
The Distinguished Visiting Artist Series at Wright State is the latest in a line of popular, university/community and student-collaborative programs that include STEAM3, a science, technology, engineering, art, math, music and medicine program and the Music and Medicine Symposium, both begun in 2009.
"The appearance on campus of Stephen Schwartz once again demonstrates the reach of Wright State's arts program," said Dahlman. "Stephen is an A-list composer and has an interesting 'stick-to-it' story to tell. I can't think of a more accomplished composer with whom our students will get the opportunity to interact."
Added Deer, "For our students, this will be a maximal experience in arts immersion. Truly, we're all looking forward to the Stephen Schwartz and friends visit."
In 2012, CELIA introduced two new initiatives, its CELIA Fellows Program and the Distinguished Visiting Artist Program. The latter will bring to campus nationally or internationally known artists for short-term residencies featuring immersive interaction with Wright State and area arts students and professionals, along with high-level performances and exhibitions. The residency will include publicly available lectures and master classes on campus, sponsored by CELIA.
CELIA makes contributions to the quality of life and economy of Wright State, the Dayton region, Ohio and across the U.S., having worked with such artists and organizations as Tom Hanks, Maestro Neal Gittleman, HBO, CPB, the Dayton Philharmonic, Human Race Theatre Company and more. For its achievements, two Ohio governors, two USO chancellors, and various local community and national arts leaders and institutions have recognized CELIA.
Among its many productions, CELIA has accomplished the Academy Award–nominated film documentary The Last Truck, musical and arts productions Holidays in the Heartland, August Osage County and MASS by Leonard Bernstein. CELIA is also a sponsor of the popular "Reinvention Stories" radio documentary series currently airing on WYSO.
About Stephen Schwartz
Born in New York City in 1948, Stephen Schwartz studied piano and composition at the Juilliard School of Music while in high school and graduated from Carnegie Mellon University in 1968 with a B.F.A. in drama. Upon coming back to live in New York City, he went to work as a producer for RCA Records, but shortly thereafter began to work in the Broadway theatre. His first major credit was the title song for the play Butterflies Are Free; the song was eventually used in the movie version, as well.
In 1971, he wrote the music and new lyrics for Godspell, for which he won several awards, including two Grammys. This was followed by the English texts in collaboration with Leonard Bernstein for Bernstein's MASS, which opened the Kennedy Center for the Performing Arts in Washington, D.C. The following year, he wrote the music and lyrics for Pippin, and two years later, The Magic Show. At one point, Godspell, Pippin and The Magic Show were all running on Broadway simultaneously.
He next wrote the music and lyrics for The Baker's Wife, followed by a musical version of Studs Terkel's Working, to which he contributed four songs and which he also adapted and directed, winning the Drama Desk Award as best director. He also co-directed the television production, which was presented as part of the PBS American Playhouse series. Next came songs for a one-act musical for children, Captain Louie, and a children's book, The Perfect Peach. He then wrote music for three of the songs in the off-Broadway revue Personals, lyrics to Charles Strouse's music for Rags, and music and lyrics for Children of Eden.
He then began working in film, collaborating with composer Alan Menken on the scores for the Disney animated features Pocahontas, for which he received two Academy Awards and another Grammy, and The Hunchback of Notre Dame. He also provided songs for DreamWorks' first animated feature, The Prince of Egypt, for which he won another Academy Award for the song "When You Believe." He most recently collaborated with Alan Menken on the songs for Disney's Enchanted.
Schwartz provided music and lyrics for the original television musical Geppetto, seen on The Wonderful World of Disney and recently adapted for the stage as My Son Pinocchio. He has released two CDs on which he sings new songs, entitled Reluctant Pilgrim and Uncharted Territory.
Schwartz's most recent musical, Wicked, opened in the fall of 2003 and is currently running on Broadway and in several other productions around the United States and the world. In 2008, Wicked reached its 1,900th performance on Broadway, making Schwartz the only songwriter in Broadway history ever to have three shows run more than 1,900 performances.
His first opera, Séance on a Wet Afternoon, premiered at Opera Santa Barbara in the fall of 2009 and was recently produced by New York City Opera.
Schwartz was recently given a star on the Hollywood Walk of Fame and inducted into the Theatre Hall of Fame and the Songwriters Hall of Fame. A book about his career, Defying Gravity, has recently been released by Applause Books.
Under the auspices of the ASCAP Foundation, he runs musical theatre workshops in New York and Los Angeles and serves on the ASCAP board; he is also currently president of the Dramatists' Guild. Visit http://www.stephenschwartz.com for more information.
The Musicals of Stephen Schwartz
1971: Godspell — (music and new lyrics)
1971: Bernstein's MASS — (additional lyrics)
1972: Pippin — (music and lyrics)
1974: The Magic Show — (music and lyrics)
1976: The Baker's Wife — (music and lyrics)
1978: Working — (four songs, direction and co-adaptation)
1985: Personals — (music for three songs)
1986: Rags — (lyrics)
1991: Children of Eden — (music and lyrics)
1999: Der Glöckner von Notre Dame — (lyrics)
2003: Wicked — (music and lyrics)
2005: Captain Louie — (music and lyrics)
2005: Mit Eventyr — (music and lyrics for eight songs)
2006: Geppetto & Son — (music and lyrics)
Movie Musicals
1973: Godspell — (music and new lyrics)
1995: Pocahontas — (lyrics)
1996: The Hunchback of Notre Dame — (lyrics)
1998: The Prince of Egypt — (music and lyrics)
2000: Geppetto — (music and lyrics)
2007: Enchanted — (lyrics)
About Debbie Gravitte
Debbie Gravitte has had a varied career taking her from the Broadway stage to the symphony hall and points between. She won the prestigious Tony Award for Best Featured Actress in a Musical for Jerome Robbins' Broadway, along with a Drama Desk Award nomination as well as the New York Showstopper Award. After making her Broadway debut in the original cast of They're Playing Our Song, she went on to appear in: Perfectly Frank (Drama Desk Award Nomination), Blues in the Night, Ain't Broadway Grand, Zorba, Chicago and Les Miserables. Debbie has appeared in the Encore's series productions of The Boys from Syracuse, Tenderloin and Carnival at New York's City Center.
Debbie has performed a nightclub act worldwide, from New York City's Rainbow and Stars, to London's Pizza on the Park and back home again to Atlantic City, where she's had the honor to perform with notable talents such as Jay Leno, Harry Anderson and the legendary George Burns.
She has sung with numerous symphony orchestras including the National Symphony (with Marvin Hamlish), Boston Pops, Atlanta Symphony, Cleveland Orchestra, Pittsburgh Symphony, Utah Symphony, St. Louis, Houston and San Diego Symphonies. Overseas, she has sung with the London, Aalborg and Birmingham Symphony Orchestras, Stockholm Philharmonic, Gotesborg and Jerusalem Symphonies, Munich Philharmonic, Royal Scottish National Orchestra and Symphonica of Brazil.
On television, Gravitte co-starred on the CBS series Trial and Error and NBC'S Pursuit of Happiness, and starred in several specials for PBS, including Live from the Kennedy Center, Boston Pops Celebrate Bernstein, Rogers & Hart for Great Performances, and Ira Gershwin's 100th Birthday Celebration from London's Royal Albert Hall and Carnegie Hall. She recently returned to Carnegie Hall with Skitch Henderson and the NY Pops.
About Scott Coulter
Theatre, recordings, cabaret, teaching, directing—Scott Coulter does it all. For his work in cabaret, Scott has received five MAC Awards (Manhattan Association of Cabarets & Clubs), five Bistro Awards and two Nightlife Awards for Outstanding Vocalist and has performed at most of NYC's top rooms including Birdland, The Oak Room at the Algonquin, and Feinstein's at The Regency, where he spent eight months in 2011 performing the revue 11 O'Clock Numbers at 11 O'Clock, which he also created and arranged. His self-titled debut CD won the 2003 MAC Award for Outstanding Recording and was chosen as the best recording of the year by TheatreMania and Cabaret Scenes magazine.
He was director and star of  A Christmas Carol: The Symphonic Concert in its world premiere last season with the Baltimore Symphony and will reprise his role in the PBS broadcast this December. Scott toured the U.S. as Jinx in Forever Plaid and was in the world premiere of Floyd Collins, directed by Tina Landau. He has appeared at NY's Town Hall in numerous editions of the popular Broadway by the Year series (BBTY) and can currently be heard on the Bayview recordings of those performances.
Since 1997, Scott has performed around the country with award-winning songwriting duo Marcy Heisler and Zina Goldrich in their many revues and tours the world with Oscar and Grammy-winning composer Stephen Schwartz, along with Liz Callaway and Debbie Gravitte in the revue Stephen Schwartz & Friends. He has taught master classes from Los Angeles to Kalamazoo to Riga, Latvia, and is creator of his own unique group vocal coaching series called "Songbook."
As a director his credits include many shows for The Town Hall in NY (Broadway by the Year, Broadway's Rising Stars, Broadway Originals, Broadway Unplugged) and BBTY for The Berkshire Theatre Festival and Broadway by the Bay. Along with Michael Kerker and ASCAP, he's produced and directed several installments of Michael Feinstein's Standard Time at Carnegie Hall.
He is creator, arranger and director of several touring shows including Cinema Toast, Broadway's Elite, The King: A Tribute to the Music of Elvis, Broadway Today! and The Envelope, Please. His new solo show, The Fella Sings Ella, debuted in early 2013. Scott is co-founder/owner of Spot-On Entertainment (www.Spot-OnEntertainment.com) and is a graduate of the University of Cincinnati's College-Conservatory of Music.