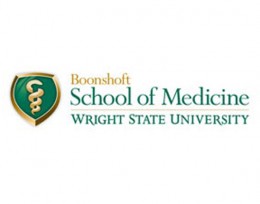 Wright State University Boonshoft School of Medicine is now taking applications for its 2013 Horizons in Medicine program, which runs from June 10 through July 17. The application deadline is April 29.
This unique program offers high school students, mostly from disadvantaged or minority backgrounds, the opportunity to see firsthand the science and delivery of health care that forms the foundation of a career in medicine.
Few educational initiatives have stood the test of time as well as the Horizons in Medicine program. Since its beginning in 1979, more than 90 percent of Horizons in Medicine's participants have entered college, and 80 percent of them have graduated from college.
Horizons in Medicine is designed to give students a sense of the career possibilities in health care and to show them the kind of serious preparation needed to enter such careers. Students spend mornings in classrooms and laboratories at Wright State, where they are introduced to subjects such as anatomy, biochemistry and physiology. They spend afternoons working in hospitals, community clinics and other clinical sites throughout the community, where they can earn stipends for their assignments. All students who successfully complete the Horizons program receive one-year full scholarships to Wright State University.
"The Horizons in Medicine program has provided young people interested in medical careers invaluable real-life experience within Dayton's medical community," said Kevin Watt, M.D., assistant dean of diversity and inclusion at Wright State University Boonshoft School of Medicine. "More than 600 Dayton-area high school students have completed the Horizons in Medicine program. Many Horizons alumni are now physicians, and several former Horizons participants are enrolled in medical school at Wright State."
To learn more about the program or to apply, visit http://www.med.wright.edu/him.