Wright State University's Graduate School has created a $750,000 scholarship fund for military personnel and civilian workers at Wright-Patterson Air Force Base who want to pursue graduate degrees, university and base officials announced.
The Wright State WPAFB Scholarship program was announced June 10 at Wright State.
Under the program, individual civilian workers and active-duty military personnel employed at Wright-Patterson can now apply for up to $7,500 in scholarship funding per year.
"Wright State continues to grow partnerships that support Wright-Patterson Air Force Base," said Wright State President David R. Hopkins. "This scholarship program is a great opportunity for Wright State to make a difference in this important segment of our community."
U.S. Sen. Sherrod Brown applauded the university for its efforts and encouraged eligible participants to learn more about the program.
"This innovative program led by Wright State will help both civilian employees and service members at WPAFB achieve their dream of earning a graduate degree," Brown said. "This will help strengthen the workforce at Wright-Patterson and in the local community."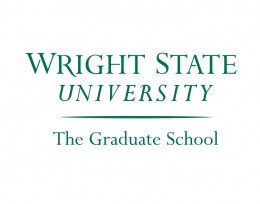 The scholarships are renewable until the student completes the credential being pursued, said Robert Fyffe, Ph.D., vice president for research and dean of the Graduate School.
"We're delighted to support the educational goals and vocational interests of WPAFB's civilian and military workers and their families," Fyffe said.
For Wright-Patterson employees, the scholarships mean opportunities to pursue additional education and to enhance their competencies in a variety of fields.
"We are very excited to partner with Wright State University in affording this opportunity for our Airmen and their family members to extend their education," said Col. Cassie Barlow, commander of the 88th Air Base Wing. "This will give them the means to enrich themselves personally and professionally in a way that will make a positive impact on the base and the region as a whole."
The scholarship program also applies to spouses and dependent children. Applicants are eligible for up to $2,500 per semester (Fall, Spring and Summer) and can be combined with military educational benefits.
All graduate degree programs (masters and doctoral, excluding M.D. and Psy.D. degrees) at Wright State are eligible for the scholarship program, including the humanities, arts, business, public health and public administration, health sciences, science and math, engineering and computer science disciplines, among others. Many graduate degree programs also include evening or online classes.
For more information, visit the WPAFB Scholarship website at wright.edu/wpafb-scholarship.