Wright State University has been awarded a $14 million contract by the Air Force Research Laboratory (AFRL) Sensors Directorate.
"Sensing and Information Research Center for Understanding Systems," or SIRCUS, is a program that supports multidisciplinary research in fundamental sensing and sensor exploitation technologies.
The contract's first order has been established at a cost of $4.8 million.
SIRCUS research efforts are led and coordinated by Brian Rigling, Ph.D., chair of Wright State's Department of Electrical Engineering and director of sensor systems research for the Wright State Research Institute (WSRI).
The project represents continued growth of a collaboration of faculty and research scientists from the College of Engineering and Computer Science, WSRI, The Ohio State University, Etegent Technologies, MacAulay-Brown, Inc., and Radiance Technologies, Inc.
"The Wright State Research Institute was created to facilitate these kinds of opportunities, connecting university faculty expertise with multiple industry partners in the region to leverage combined capabilities to support government research," said Wright State Provost S. Narayanan. "The institute has brought on board some very talented people since it launched in 2007, and SIRCUS is a milestone in the growth of Wright State's research portfolio."
The collaborative effort seeks to advance capabilities and understanding in key aspects of sensor development and management, innovative sensing, sensor exploitation, sensor phenomenology and modeling, performance metrics and prediction, mobile computing architectures and applications, cooperative autonomous systems and computational sciences and information visualization.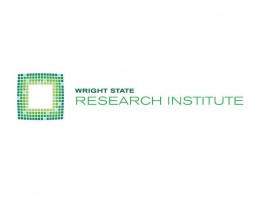 These directly impact AFRL's Sensors Directorate mission: To ensure unequaled reconnaissance, surveillance, precision engagement and electronic warfare capabilities for America's air and space forces by developing, demonstrating and transitioning advanced sensors and sensor technologies.
"Awards of this size and scope are indicative of the capabilities of exceptional clusters of expertise and experience," Rigling said. "We (in the Dayton region) can boast a world-class community of innovators in sensors research development and applications."
The award represents a paradigm shift for universities in Ohio in how they work with the community to build world-class research capabilities.
"This is a great model showing how university research and development can drive job growth in key defense sectors for the state," said Wright State President David R. Hopkins. "The program will not only create high-paying jobs, but also provide significant experiential learning opportunities in research for students. This experience is crucial for their success, and crucial for Ohio in retaining talent."
Jason Parker, director for WSRI, called the contract "an incredible win, and a continuation of our important collaborations. I am proud to say that we have done a good job over the last few years demonstrating our ability to support other contractors and universities in the execution of their large research contracts with the federal government."
Robert E.W. Fyffe, vice president for research and dean of the Graduate School at Wright State, said, "This award will support high impact research to be undertaken by one of the top sensors research collaborations in the nation. We fully anticipate this award will enable significant technological advances and drive future partnerships and collaborations."
Nathan W. Klingbeil, dean of Wright State's College of Engineering and Computer Science, said, "This award is a product of the collaborative spirit shared by researchers across the college and the Wright State Research Institute. By leveraging the expertise of Dr. Rigling and his multidisciplinary research team, the results-driven management of WSRI and the tremendous research capabilities available among our growing student body, the SIRCUS award will pave the way for critical contributions in sensors research as well as substantial economic development in the Dayton region."