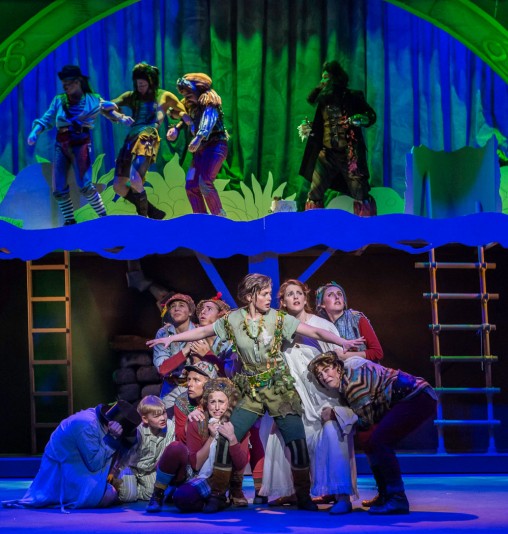 The annual Wright State University ArtsGala, which has raised more than $1.75 million for arts scholarships during its 15-year history, is scheduled for Saturday, March 28, with an impressive program featuring student performances in theatre, dance, motion pictures, music and visual arts.
The event will showcase the efforts of Wright State fine and performing arts students and educators who have been recognized for their achievement by Academy Award–winning actor and Wright State supporter Tom Hanks. Hanks and Amanda Wright Lane, great grand niece of the Wright brothers, are co-chairs of Rise. Shine. The Campaign for Wright State University, a $150 million fundraising campaign that promises to further elevate Wright State's prominence by expanding scholarships, attracting more top-flight faculty and supporting construction of state-of-the-art facilities.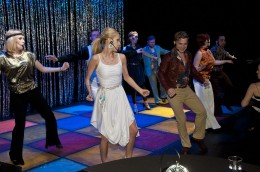 "Wright State is training the artists of tomorrow. I know because I've worked with some of Wright State's alumni, and they're among the best in their fields," Hanks said about Wright State's arts students. "Wright State not only has one of the most outstanding arts programs in Ohio, but one of the best in the entire nation."
The 6:30 p.m. to midnight event in the Creative Arts Center is presented by the College of Liberal Arts. The popular black-tie-optional Arts Gala is regarded as one of the area's premier events, drawing over 700 patrons each year.
Because of the on-going renovations and expansion to the Creative Arts Center, guests at this year's ArtsGala will get a sneak preview of a world-class fine and performing arts center in the making. Come marvel at the inspiring talents of Wright State's students and celebrate the dramatic transformation of the Creative Arts Center, as it becomes an elegant showplace for arts education and performance.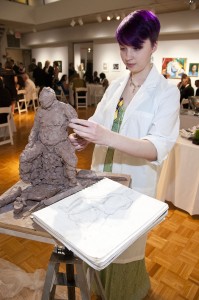 "We are so excited about this ArtsGala, coming off of the huge record breaking attendance and scholarship proceeds from last year,"said Kristin Sobolik, dean of the College of Liberal Arts. "Our students are so eager to showcase their tremendous skills, and we are pleased to be sharing our expertise and talent with the broader community. This ArtsGala launches us into our huge Creative Arts Center modernization and expansion project. So come experience history — the last time you will see the CAC the way it used to be — and share in our students' excitement and success."
This year is Arts Gala's 16th anniversary celebration with many special events designed to celebrate the occasion.
Features this year include:
Opening Wind Symphony, featuring Stars and Stripes Forever
Selections from the spring musical "Peter Pan"
Live artistic creation by student artists
Student film festival
Chamber orchestra
Opera performance from "Pirates of Penzance"
Five themed dining rooms
Cigar and sports tent
Top-quality wine tasting, bourbon tasting and martini lounge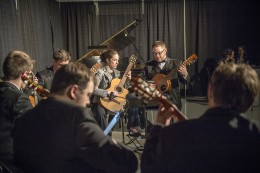 A silent auction will offer over 100 items for bidding, including:
Artwork by Wright State faculty, students and alumni
Wide variety of wines
Assortment of luxury gift baskets, gift cards and dining certificates
ArtsGala's presenting sponsors are Barnes & Noble at Wright State and Morris Home Furnishings. Other major sponsors include the Dayton Daily News, Emerson Climate Technologies, Gloria and Don Graber, HORAN and ThinkTV.
ArtsGala tickets ($200 each) and information are available at (937) 775-5512 or wright.edu/artsgala.