Excerpt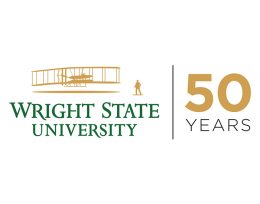 Higher education in the Dayton region is an economic powerhouse. Local colleges and universities had an economic impact of $7.3 billion last year, according to the Southwestern Ohio Council for Higher Education (SOCHE) and its annual Economic Impact Study.
SOCHE said the study "assesses spending by SOCHE's members in their respective operations and capital expansions, as well as through research funding, donations, and additional spending by outside visitors and students."
The Economic Impact Study included 22 area colleges and universities that are member institutions of SOCHE, and the economic impact covered 20 counties. The study was conducted by the University of Cincinnati.
"The collective economic impact of SOCHE's members is not only measured in jobs, wages, and economic activity," SOCHE president Sean Creighton said in a release. "Higher education institutions also provide research, consultancy, and services that support local, regional, and national businesses."
"Area colleges and universities impact the social and cultural environments of their respective communities. Equally important, SOCHE's member institutions are building the single greatest resource for our economy: human capital—talented, trained, engaged individuals," Creighton said.
The report notes around 150,000 students are studying and living in the southwest Ohio region, and tuition, research dollars, and alumni gifts brought $3.8 billion in revenue to the region as well.
"SOCHE's impact study reinforces the role of higher education as a regional economic driver," said Jo Alice Blondin, president of Clark State Community College and chair of the SOCHE board of trustees. "Through changing times and economic climates, our two- and four-year institutions have continued to provide the quality training and education needed for individuals to better themselves, their careers, and their lives."
Blondin aded that internships, capstone projects, and other work experiences offered by area colleges and universities help to connect students with in-demand employers and industries to advance the region's economy.
Wright State University, one of SOCHE's member institutions, individually had an economic impact of more than $1 billion in the 2016 fiscal year, roughly 15 percent of the total impact. In the 2011 fiscal year, Wright State reported a $815 million impact.
Wright State said its 2016 economic impact was "created by its operations, student spending and capital expenditures. The university directly supported 9,508 jobs and indirectly supported another 4,602, which led to about $408.8 million in wages being paid in the region."
"This study shows that we are clearly a leader in driving the economy in this region," Wright State President Cheryl Schrader said in a release.
The full report of the Economic Impact Study will be available on SOCHE's website, soche.org, on Dec. 7.
Read the original story at bizjounrals.com