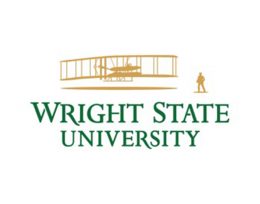 The Wright State University Board of Trustees, in an effort to bring closure to a nearly two-year collective bargaining process with the AAUP-WSU executive committee, issued a resolution implementing its last, best offer for the union that represents about 560 of Wright State's more than 3,000 employees.
During a meeting on Jan. 4, the Board of Trustees voted unanimously in public session to implement immediately the terms and conditions of its last, best offer.
The offer maintains faculty salaries at current levels, which is above the average salary for university professors, according to the AAUP 2017-18 Faculty Compensation Survey. Wright State University full professors earn, on average, $119,600 over the nine-month academic year with the ability to supplement over the summer. Full professors at comparable Ohio public universities earn an average salary of $117,322. The AAUP survey also indicated that full professors at 1,018 institutions nationally earn on average $104,820.
The offer also places faculty in a competitive, unified health care plan with all university administrators and other employees.
Trustees noted it was necessary to move the university forward beyond negotiations that have proceeded for nearly two years, encompassing over 20 formal meetings, the efforts of a mutually agreed upon federal mediator, and those of a separate mutually agreed upon, independent state arbitrator, known as a fact-finder.
On Oct. 29, the parties received the fact-finder's report, a compromise proposal to help settle the contract dispute. Noting that neither party got all that they were seeking, Trustees voted unanimously to approve the report as the next contract. AAUP-WSU members rejected it. With the union rejecting the compromise report, the fact-finder's recommendations are deemed not binding, and therefore again the parties could not bring the matter to a close.
"Throughout this bargaining process, while navigating significant financial recovery, we've been focused on the fiscal sustainability of the university now and in the future," said Doug Fecher, chair of the Board of Trustees. "We want to ensure that Wright State remains what its more than 15,000 students and the region need it to be — a thriving public research university supporting our two campuses."
The trustees' priorities in this bargaining process have centered on short and long-term financial sustainability for the university, Fecher said, while also honoring the university's excellent faculty members and their dedication and commitment to Wright State students.
Since 2016, Wright State has been navigating a financial crisis in which the university was required to address a $30 million structural budget deficit caused by years of un-budgeted and uncontrolled spending that used $130 million in reserves. The financial recovery included three rounds of staff layoffs and sweeping budget controls and cuts across the university. Those efforts have provided some short-term relief to the university's financial situation.
The working terms and conditions for AAUP-WSU members detailed in the trustees' resolution seek changes to the contract that affords the university the short and long-term relief it needs to recover financially. Repeatedly stating in his recommendation that measures had to be taken, the independent, mutually agreed upon fact-finder also called for this type of relief in his report.
During the bargaining process that spanned nearly two years, both parties tentatively agreed upon the vast majority of the next contract's articles. The trustees' terms and conditions accepts all of those tentatively agreed upon provisions.
The working terms and conditions does address and provide closure for the handful of other important outstanding articles that had not yet been tentatively agreed upon through the collective bargaining process.
The terms and conditions keeps intact and does not change the existing retrenchment language (layoffs), defers to state law and university policy to govern faculty workload, and calls for AAUP-WSU faculty member health care plans and furlough language to mirror that of all other university employees. The terms and conditions also stipulate dean and department chair control, and not seniority control, over summer teaching assignment modifications to maximize service to students and detail a new early retirement incentive program. Additionally, the trustees voted to adopt a merit pay system for faculty where merit pay is awarded based on dean and department chair discretion. The trustees also adopted language for continuing appointment and promotion for non-tenure eligible faculty that keeps a system of continuing, automatic renewal of teaching contracts but increases the length of time for moving them from fixed-term appointments to continuing contracts and includes an initial requirement of attaining the rank of senior lecturer or clinical assistant professor.
Read the resolution on the new working terms and conditions.
Wright State is doing everything in its power to preserve the opportunity for its students to succeed. Maintaining the quality of its academic programs, continuing to provide an affordable education, and meeting the needs of its students is the highest priority at Wright State.
Wright State employs over 3,000 people, including over 1,700 full-time, part-time, and adjunct faculty members of which about 560 are in AAUP-WSU. Neither the Boonshoft School of Medicine nor the School of Professional Psychology has faculty members in AAUP-WSU.