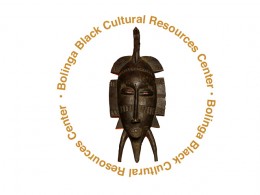 Wright State University's Bolinga Black Cultural Resources Center is 40 years old this year and happy to celebrate with a conference that's been serving members since 1989.
The Bolinga Center is hosting the 21st Annual National Conference for the Association for Black Culture Centers (ABCC) Oct. 27–30 in the Wright State Student Union.
"Serving as co-hosts for the 21st Annual ABCC conference is the absolute candle on the 40th birthday cake for the Bolinga Center," said Bolinga Center Director Dana Murray Patterson, Ph.D.
The ABCC is an organization that seeks to celebrate, promote and critically examine the culture of people of African descent through the institutionalizing of black and multicultural centers to enhance individual, community and global development.
"This university is cutting edge when it comes to developing relationships and welcoming visitors," said Patterson. "Students and professionals from around the nation will join us for a dynamic educational experience that will surpass their highest expectations."
Among the keynote speakers at this year's conference will be Tricia Rose, Brown University professor of Africana Studies and Ph.D. Rose specializes in 20th century African American culture and politics, social history, popular culture, gender and sexuality.
"As we prepare to roll out the proverbial 'red carpet,' we acknowledge that it has been hand stitched over the last 40 years by those who support the vision and mission of Wright State University and, more specifically, the Bolinga Black Cultural Resources Center," said Patterson.
Also at the conference, a special tribute will be paid to former Oakwood College President and Ph.D., the late Frank Hale, at the president's luncheon on Friday, Oct. 28, at noon in the Apollo Room. Hale was a former English professor who was recognized nationally for increasing racial diversity in higher education.
Among many other events during the three-day conference, Saturday, Oct. 29, at 9 a.m., Yvonne Seon, Ph.D., and founding director of the Bolinga Black Cultural Resources Center, will join Fred Hord, Ph.D., and founding executive director of the ABCC, in a "conversation with the founders" where they will discuss the new book about Malcolm X by Manny Marabel.
Registration is open through Wright State's Event's Services.
Go to www.abcc.net for more information about the conference.