The registrar, bursar and financial aid offices are the big three student enrollment services, and soon they'll be on one floor.
Opening in October, Wright State University's new One-Stop student enrollment services center will be called Raider Connect. It will temporarily operate out of the Pathfinder Lounge in the Student Union while construction takes place at its permanent home, the current Undergraduate Admissions wing of the Union.
"Our goal is to provide centralized, integrated, student-centered services both online and in person," said Mark 'Sol' Solomon, now director of Raider Connect.
"The center is being built to be more convenient to students in that sense, but on another level it's also about exploring and leveraging the overlap and integration of those areas to better serve students."
That's a key idea because Raider Connect should be able to mitigate what Solomon called the 'domino and ping pong effect' with a sharper focus on customer service.
"With Raider Connect, we'll be looking to leverage those areas of overlap, and better intervene when there's a risk of policies triggering challenges for students," said Solomon.
Solomon plans to lead a people-focused One-Stop dedicated entirely to customer service that will be proactive in looking for patterns and recommending changes to innovate process improvements, especially in terms of leveraging technology.
He said training and resources will be key ingredients for efficient and effective operations and that lessons learned from other university one-stops showed how critical training and the right resources are to the success of the center.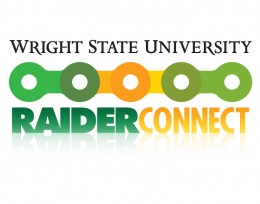 "In general, students on other campuses report high satisfaction levels with having a single point of contact for most of their student enrollment services and we anticipate positive feedback at Wright State as well," said Solomon.
"Our expectation is that by helping students best navigate our processes they can more easily dedicate their resources and attention to their primary purposes for being here: learning in the classroom."
Raider Connect will officially open in its temporary new home in the Pathfinder Lounge October 1.