Wright State University, elected officials and aerospace industry representatives announced the opening of a new center to enhance the state's aerospace and defense workforce, helping a vital sector of Ohio's economy.
The Aerospace Professional Development Center at Wright State University will work closely with the aerospace and defense industry and government, higher education institutions around Ohio and STEM initiatives in the Dayton region to offer career coaching, match employees with job openings, identify skills gaps in the workforce and assist students in finding internships.
Ohio has targeted the closely related aerospace and defense sectors for growth, with approximately 1,200 employers and a workforce of 100,000. Yet aerospace and defense employers have found gaps in the advanced skills they need to grow their businesses and do research, as well as the need for a pipeline of talent in the STEM fields to ensure Ohio's future workforce can fill the technology jobs of tomorrow.
Aerospace and defense needs are in fields such as parts manufacturing and supply, research in composites, propulsion and fuel, the development and manufacturing of unmanned aircraft, evaluation and testing, machining and materials and coatings.
"There's a significant mismatch between the skills of Ohio workers and the skills needed by aerospace and defense employers in the state. The Aerospace Professional Development Center will work relentlessly to close that gap by connecting workers to the resources that provide them the advanced skills they need, as well as making it easier for workers and employers to find each other," Wright State President David R. Hopkins said.
"Wright State is also committed to Ohio students in ensuring that they have a clear pathway to a high-paying job through degree programs, scholarships and internships that connect them to these employers," Hopkins added.
Last year, the state invested $11.4 million in workforce development for aerospace and defense to address research conducted statewide that shows skills gaps between Ohio's aerospace professional workforce and employers needs.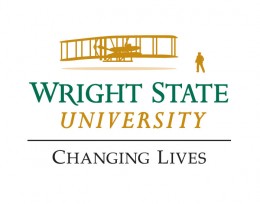 "The Aerospace Professional Development Center will be a recognized leader in developing a modern aerospace and defense workforce, significantly impacting the economic vitality of Ohio," said Ohio Sen. Chris Widener.
"With its proximity to Wright-Patterson Air Force Base and other key Department of Defense customers," said Dennis Andersh, senior vice president and Dayton regional executive for Science Applications International Corp. (SAIC), "we have found the Dayton region ripe for growing the unmanned aerial systems and human performance sectors. A workforce with the right mix of skills is key to realizing this growth."
"SAIC is pleased to see Wright State and the state of Ohio making this commitment to help our industry meet its workforce needs," Andersh said.
S. Narayanan, Ph.D., dean of the College of Engineering and Computer Science, said the center will be employer-centric and work closely with industry to identify skills gaps.
"It will pre-emptively identify professional workforce gaps and leverage existing university and other professional development programs to close these gaps. It will also connect individuals with the additional training, certifications or education programs they need to make them job-ready for Ohio's aerospace and defense employers," Narayanan said.
A core element of APDC will be an online portal where workers can create their own profiles and post resumes, and where employers can post job openings and workforce needs.
Wright State also announced the creation of the STEM Leadership Institute, which will collaborate with STEM schools and other initiatives already under way to boost students' interest in aerospace and defense fields starting in the sixth grade. The Institute will also help connect college students with internships in Ohio's aerospace and defense employers.
"We want to ensure the talent of tomorrow is prepared for the aerospace jobs coming to Ohio," Narayanan said.
Joseph Slater, Ph.D., associate dean of the College of Engineering and Computer Science, will serve as the center's director.
The center anticipates its web portal will be fully functional by January. Meanwhile, Ohio workers can access counseling by telephone and email, as well as at the center's location at 4035 Colonel Glenn Highway, new home of the Wright State Research Institute. The location is conveniently located near Wright-Patterson and many aerospace and defense employers surrounding the base.
Visit http://www.ohioaerospacecareers.org to learn more.