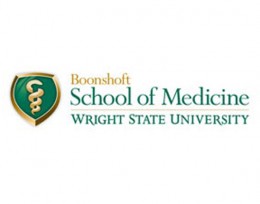 Almost 26 million children and adults in the United States have diabetes. Another 79 million Americans have prediabetes and are at risk for developing type 2 diabetes. According to the American Diabetes Association, the total national cost of diagnosed diabetes is $174 billion each year.
Diabetes occurs when the body does not produce or properly use insulin. If it isn't managed properly, it can lead to heart attacks, strokes, amputation, blindness, kidney failure and nerve damage. To bring awareness to this ever-growing disease, the American Diabetes Association has designated November as American Diabetes Month®.
Locally, Wright State Physicians is encouraging adults to become more cognizant of the warning signs for diabetes. Some physical symptoms may include drinking and going to the bathroom more than usual, blurry vision, and/or unexplained weight loss. Adults at higher risk are those who are obese, have a family history of diabetes, belong to certain ethnicities and have a history of gestational diabetes.
If a patient has diabetes, certain other health factors are important to manage as well as the diabetes. Miki M. Crane, M.D., assistant professor in the Department of Internal Medicine at the Wright State University Boonshoft School of Medicine and Wright State Physicians, tells her patients to watch their blood pressure. "High blood pressure raises your risk for heart attack, stroke, eye problems and kidney disease," Crane said. "To lower your blood pressure, cut back on salt, lose weight, quit smoking, cut back on alcohol, take blood pressure pills prescribed by your doctor and exercise."
She also encourages patients to check their cholesterol levels. LDL or "bad" cholesterol can narrow or block blood vessels. HDL or "good" cholesterol helps remove cholesterol deposits. Triglycerides can raise your risk for heart attacks. Crane tells patients to eat less saturated fat and trans fat, eat foods high in fiber, take cholesterol-lowering medication as prescribed and exercise regularly.
"Diabetes complications can be prevented or delayed by properly managing blood glucose, blood pressure and cholesterol levels," Crane said. "Taking your medications, eating healthy, being physically active and quitting smoking can help lower the risk of diabetes complications."