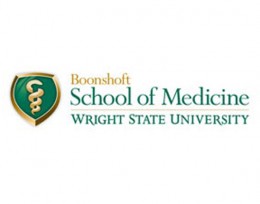 When veterans return home from the battlefield, they sometimes experience post-traumatic stress disorder (PTSD), substance abuse, depression, traumatic injury and intimate partner violence.
To help veterans in the Dayton area cope with these issues, the Center for Healthy Communities of the Wright State University Boonshoft School of Medicine is offering a seminar for health care professionals, including social workers, counselors, marriage and family therapists and nurses. The seminar, "Responding to the Needs of Returning Veterans," will be on Tuesday, Dec. 11, from 8:30 a.m. to 12:30 p.m. in the Madison Lakes Learning and Conference Center (581 Olive Road) in Dayton.
The seminar will address the re-entry process for those who have been in combat situations, identify specific health and social service issues facing families and dependents of returning veterans and describe conditions listed under the umbrella of polytrauma, especially PTSD, brain trauma and bodily injuries.
"These injuries and stressors can affect veterans' attitudes, emotional reactivity, personal identity and spirituality when transitioning back into civilian life with their families," said Kimberly Conner, outreach program coordinator with the Center for Healthy Communities and the chair of the committee that plans the annual series of continuing education quarterly seminars. "Health care professionals provide veterans the link to local resources and can help them with the re-entry process and any specific problems and needs they have."
The Center for Healthy Communities HealthLink and the Ohio State Area Health Education Centers (AHEC) Region IV present the annual series of continuing education quarterly seminars for health care professionals and interested community members. There is a $5 nonrefundable registration fee and an additional $10 fee for continuing educations credits. Space is limited. For more information or to register, email Cindy Bradley at lucinda.bradley@wright.edu or call her at (937) 775-8248.
For more information, contact: Cindy Young, Director of Marketing and Communications, Wright State University Boonshoft School of Medicine, (937) 775-4839, cindy.young@wright.edu. News is online at http://www.med.wright.edu.