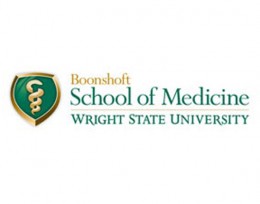 Alarmed about the number of uninsured Americans—48.6 million—John Corker began studying health policy as an extracurricular passion in 2005 as an undergraduate at the University of Notre Dame, a passion that he has continued to cultivate as a medical student at the Wright State University Boonshoft School of Medicine.
As he began his third year of medical school, he did not know whether he wanted to incorporate his passion for health policy into his medical career. So he applied for the Government Relations Advocacy Fellowship with the American Medical Association (AMA).
"What better way to make an informed decision than to live and work in our nation's capital for a year," said Corker, who began his fellowship in Washington, D.C., in July, taking a year off from medical school. "It is the perfect opportunity to explore the world of health policy from an insider's perspective."
Faculty members at the medical school say Corker is a perfect fit for the AMA fellowship. Since beginning medical school, Corker has shared the knowledge he has learned about health policy with other students through his roles as a host and director at Radio Rounds, the nation's only medical talk show created and hosted entirely by medical students, and as the health care correspondent for the NextGen Journal, an online publication run by a nationwide team of college and graduate students. In 2011, he was awarded the Betty Ford Foundation fellowship to study addiction medicine in California. He brought back what he learned and shared it by teaching a series of small group sessions to first-year medical students as part of an ethics class.
In addition, Corker, who is known for his intelligence, honesty, forthrightness and humor, has been the vice chair of the WSU student chapter of the AMA. He also has held leadership roles in the school's Christian Medical Association and Catholic Medical Student Association.
"He has taken an active leadership role in the Christian student organizations in the school, which demonstrates his faith as an inspiration for social justice and personal virtue," said Ashley Fernandes, M.D., Ph.D., FAAP, associate professor in the Departments of Community Health and Pediatrics at the medical school.
Fernandes recalled how Corker excelled in the medical ethics course he directs. He described Corker as a student who was not afraid to confront his own doubts and ask questions of himself and others.
"I observed a continuous and sincere yearning to discover the truth in ethical and social questions, one which will benefit his patients immensely," Fernandes said. "Society needs physicians who will bring competence to the science of medicine and nobility and virtue to the art of medicine. John will bring both."
In his role with the AMA in Washington, D.C., Corker analyzes various issues, including health care delivery reform, physician payment reform, medical liability reform, funding and structure of Medicare and Medicaid, physician licensure, electronic medical record implementation, funding for graduate medical education, student loan interest rates, cardiovascular disease prevention and opiate drug diversion, addiction and treatment.
He also works to keep medical students informed. He sends a weekly email with health care policy updates to medical students, residents and young physician subscribers. He posts regular updates to the AMA website and tweets information to AMA followers. He is responsible for working with the AMA's Medical Student Section Governing Council to assist students in writing and giving testimony for their own policy resolutions.
In addition, Corker travels around the United States to meet with medical students. At these meetings, he encourages advocacy and leadership in the students' home communities. As legislation is discussed, he is in touch with his national network through a series of educational webinars, letter-writing campaigns and phone-a-thons.
"As I've studied health policy, I've come to have a greater appreciation for the power of policy to impact the lives of patients on a far greater scale than ever would be possible in a single practice or hospital setting," said Corker, who will graduate from the school of medicine in 2014. "Policy decisions are being made every day that will directly affect my and my colleagues' future practices."
He encourages physicians-in-training to not only educate themselves about health policy but also actively engage in its formation in an effort to create the best possible health care system for patients and their doctors.
The number of bills that have been unsuccessfully presented to Congress to address the ever-growing national shortage physicians has amazed him. "Politics are, without a doubt, the biggest obstacle to creating good policy," said Corker, who plans to pursue a career in emergency medicine while continuing to seek leadership roles in the AMA, state and county medical societies and in public policy.
His interest in medicine began when he was an undergraduate student at the University of Notre Dame. He was a biomolecular and chemical engineering major, who hoped to contribute to patients' well-being through the development of state-of-the-art technological advancements.
After one year, he realized that the engineering experience was not what he had imagined. So, he switched his major to biological sciences and began volunteering at a local hospital. "Those initial experiences working with doctors, nurses and patients at the hospital got me hooked," said Corker, who learned about the plight of the uninsured during this time. He graduated in 2007 with a bachelor's degree in biological sciences. "Since then, and especially since enrolling in medical school, I have been reaffirmed every day in my decision to pursue medicine."
In his spare time, he plays sports, exercises and watches his "beloved Fighting Irish." But he also finds balance through faith. "Going to church on Sundays and spending time each night praying and talking to God is the most relaxing and rejuvenating part of my week," said Corker, who avidly reads a broad array of periodicals, including The New York Times, The Wall Street Journal and BBC news to stay abreast of current events. "I love singing and listening to music. But when I need some quiet, I like to write poetry and music and read mostly about history, leadership and health care."