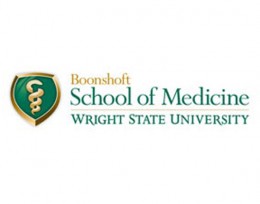 When some people think about disability, they identify it as something that is abnormal, tragic and a drain on resources. They view disability as something that needs to be treated, cured or corrected. When that is not possible, they argue that disability needs to be prevented or eliminated.
However, Julie L. Williams, Psy.D., ABPP, C.R.C., an associate professor and board-certified rehabilitation psychologist in the Wright State University School of Professional Psychology, contends that disability should not be viewed negatively. Rather, it should be celebrated.
"I am suggesting a paradigm shift that disability rights advocates before me have been fighting for, and that is a view of disability as a natural and normal human experience that adds to, rather than takes from, resources," said Williams, who has dwarfism and is hearing impaired. "My life's work as a woman with a disability is to fight for a world that celebrates and embraces all people and their differences. Disability should simply be one more difference to embrace."
Williams will explore disability as a social construction resulting in largely negative beliefs as part of a Public Health Grand Rounds event, "Disability Awareness: A Call to Build Community Partners," on Tuesday, March 19, 3:30 to 5 p.m., in the Pavilion Room of the Indu and Raj Soin Medical Center (3535 Pentagon Blvd.) in Beavercreek. She will introduce a new paradigm of disability that is informed by a social minority model, in which disability is viewed as an identity to be celebrated.
Free and open to the public, the event is part of the Wright State University Boonshoft School of Medicine's Public Health Grand Rounds, which seek to inform health professionals about public health topics related to prevention and workforce development.
Health educators and professionals, students and interested community members are invited to attend. Registration is required. Contact Pam Mondini at (937) 258-5555 or pam.mondini@wright.edu. The event is co-presented by the Greene County Disabilities Coalition and Soin Medical Center.