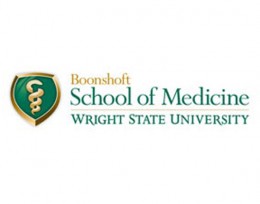 Wright State Orthopaedics will offer an educational session about osteoporosis and bone health on Tuesday, June 18, at 7 p.m., in the Family Medicine Conference Room in the Wright State Physicians medical office building on the campus of Wright State University (725 University Blvd.). The session is free and open to the public.
Thomas M. Koroscil, M.D., Ph.D., associate professor of medicine and chief of the division of endocrinology, is the featured speaker.
His clinical expertise includes thyroid disease, diabetes, osteoporosis and disorders of calcium metabolism, pituitary and other endocrine diseases. He practices with Wright State Physicians and maintains staff privileges at Good Samaritan Hospital and Miami Valley Hospital. He is a member of the medical school admissions committee and is vice chair of the WSU Institutional Review Board (IRB).
Koroscil served 24 years in the military and was appointed White House Physician to the President, serving the families and staff of President George H.W. Bush and President Bill Clinton from 1991-1993.
For more information and to register for the June 18 event, contact Julie Knauff at jrknauff@mvh.org or (937) 208-2741.