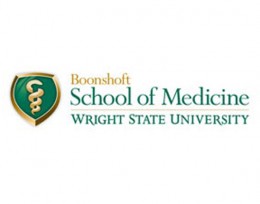 Wright State University Boonshoft School of Medicine professor Julian Gomez-Cambronero, Ph.D., and his research team have discovered a key protein that plays a critical role in the development of breast cancer tumors and the spread of the disease to the nearby lungs.
Cambronero's findings, published this month in the leading cancer journal Oncogene (click here for the report), attribute the cancer's growth to a protein called Phospholipase D (PLD). Cambronero and his team found that by introducing two new chemical inhibitors of PLD they could shrink tumor growth and reduce subsequent metastasis by around 70 percent.
"Although it's still early to tell, the application of these inhibitors to research in human tissue is the next step that could lead to better, less toxic treatments in the battle against breast cancer," said Cambronero, a professor of biochemistry and molecular biology.
Breast cancer kills more women in the United States each year — about 40,000 — than any other type of cancer, according to the National Cancer Institute. The disease strikes an estimated 232,340 females each year and 2,240 males.
Since joining Wright State in 1995, Cambronero and his laboratory have garnered more than $6 million in research funding from the National Institutes of Health, the American Heart Association, the American Cancer Society and other state and federal sources.