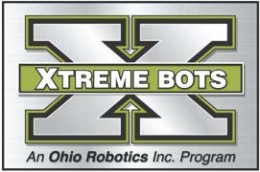 Teams of high school and college students will battle one another with remote-controlled robots when Wright State University hosts the Xtreme BOTS Competition Fall 2013.
The competition runs from 9 a.m. to 4 p.m. on Saturday, Nov. 2, in the McLin Gym in the Wright State Nutter Center. The day will conclude with an awards ceremony.
A Manufacturing/Workforce Development Career Exhibit will run concurrently with the competition. The event will also include unmanned aerial vehicle demonstrations, presentations about the Wright State engineering program, a human-size robot and 3D-printer demonstrations.
Tickets are $5 per person and are available at the door.
More than 50 high school and college teams from Ohio, including two teams representing Wright State, are expected to participate in the event.
In the Xtreme BOTS, students design and build remote-controlled robots that battle in competition. The teams try to knock out or do as much damage as possible to competing bots.
Each match lasts three minutes, unless one of the bots is knocked out. A panel of judges considers the winner of each bout based on each team's aggression, control and damage caused. Each team consists of at least three students and one adult coach.
The competition is organized by Ohio Robotics Inc., a Dayton-based nonprofit organization whose mission is to help increase the number of manufacturing workers in the Miami Valley. The organization hopes to develop this pipeline by encouraging young people from middle school through college to study science, technology, engineering and math.
The Xtreme BOTS program was founded seven years ago by the Dayton Region Manufacturers Association. Ohio Robotics recently took over the program.
The spring BOTS competition, held at the Miami Valley Career Technology Center, attracted more than 200 students from 40 schools.
More information on the Xtreme BOTS Competition and Ohio Robotics is available on the organization's website.