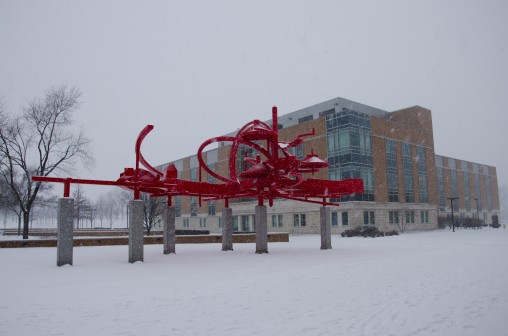 Winter weather season is upon us whether we want it or not. The recent blast of arctic temperatures and overnight snow gave us all a wake-up call to make final winter weather preparations.
The State of Ohio Winter Safety Awareness Week is Nov. 17–23. This week-long preparedness campaign is intended to help all Ohioans prepare for winter weather.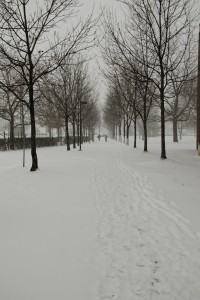 Driving to campus and entering buildings are commonplace activities that we tend to execute with little thought during temperate seasons, but they can become dangerous activities worth your full attention during the winter weather season.
The Wright State community benefits from the tunnels once it commutes to campus, but when and how to drive to campus can often be the biggest hurdle to overcome.
"When winter weather arrives, you need to decide whether it is safe for you to drive—consider your winter driving skills, the road conditions in your area and not just road conditions at the university," reminds Kimberly Nagel, emergency management administrator. "Your safety is much more important than being on time to work or making a class. Communicate with your supervisor or professor if your attendance will be impacted by the weather."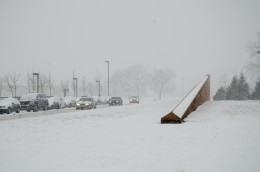 Some other good tips to keep in mind include being mindful that four-wheel drive doesn't help you any more when driving on ice. Drivers of four-wheel drive vehicles can suffer from "snowver-confidence" in winter weather conditions.
If you get stranded in a snowstorm, the best plan is to stay with your vehicle. In that event, you'll want to have a winter emergency kit with you, so pack your trunk with basic essentials that can help you stay warm or even dig out.
Use the resources below to be informed and prepared for winter weather:
Sign up for Wright State alerts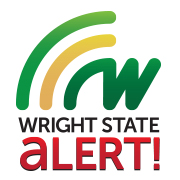 Wright State Alert is Wright State University's emergency notification system. Via email, text messaging and social media, it will alert you about closures and delays at the Dayton and Lake campuses. Be sure to add a phone number for voice and text messages. Visit http://www.wright.edu/emergency-management/managing-your-wsu-alert-account to manage your account. Sign up for Wright State Alert on Facebook and Twitter at http://www.facebook.com/WrightStateAlert and https://twitter.com/WrightStAlert .
Review Wright State University's cancellation and closure information
Visit Wright State's cancellation and closure website http://www.wright.edu/emergency-management/cancellations-and-closures to find information that is specific to your campus or college.
Gather weather preparedness tips
Visit Wright State's emergency management website www.wright.edu/emergency-management to learn about winter weather terminology, items to include in your vehicle emergency kit, snow emergency classifications and winter driving tips.