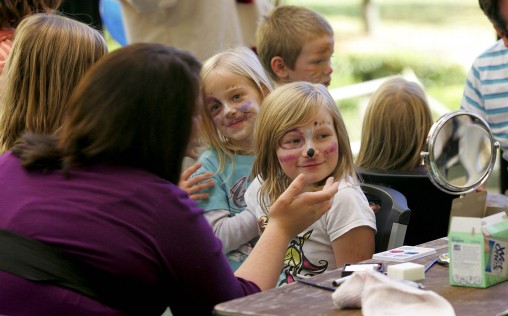 Once again, the College of Liberal Arts will soon add another splash of color to Wright State's pallet.
On Saturday, Dec. 7, ArtsFair is set to draw scores of families to experience the arts at Wright State. Drawing on the collective creativity of the fine and performing arts students, the event should be a fun and educational experience for all ages.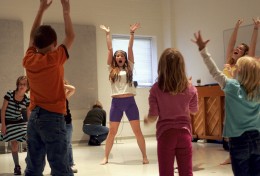 ArtsFair kicks off at 9 a.m. in the Creative Arts Center. The $5 admission price covers breakfast, to be served at the event.
"We're hoping ArtsFair will introduce a whole new audience to Wright State," said Jennie Buckwalter, assistant dean for community and student engagement. "Community members are encouraged to bring their children and grandchildren to the university to expose them to the arts. They'll have the opportunity to explore their creative interests further."
According to Buckwalter, ArtsFair will also serve as an outreach for alumni who are looking to support their alma mater.
Interactive activities across the artistic spectrum will be offered. There will be a theatre performance of Oklahoma!. Kids will get to draw on the walls in the Robert & Elaine Stein Galleries, take dancing and acting lessons and participate in printmaking, face painting and instrumental performances.
"Kids will get to team up with the percussion department and play drums. They might even get the chance to try out an instrument they've never seen before," said Buckwalter. "This will be a great hands-on experience and is just one of the learning opportunities for kids at ArtsFair."
She added, "What kid doesn't love to make noise?"
Sponsors for ArtsFair include Morris Home Furnishings and Collaborative Education, Leadership and Innovation in the Arts (CELIA).
Tickets for ArtsFair are limited. Register by calling (937) 775-2225, or online at http://www.wright.edu/artsfair.