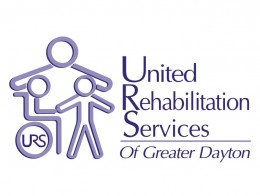 Wright State University President David R. Hopkins and his wife, Angelia, are chairing the 35th Annual United Rehabilitation Services (URS) Telethon, which will air Sunday, Dec. 8, on WDTN Channel 2 from 11 a.m. to 2 p.m.
The three-hour telethon will feature stories of local children and adults with disabilities and their families who have benefitted from the support of URS, as well as an opportunity to pledge financial support to the agency. This year's goal is $150,000.
"There are so many people in the Dayton area who are helped by the great work that URS does," said Hopkins. "Angelia and I are looking forward to a fun telethon and we're hoping to raise more money with this year's event than ever before."
Wright State, which last year was named one of the top five disability-friendly American universities, shares the same values and commitment as URS in serving individuals with disabilities by providing programs that promote independence, community inclusion and enhanced quality of life.
With accessible housing, accessible transportation, a tunnel system that connects all of the academic buildings, personal care attendants, wheelchair sports and a thorough online guide to help disabled students prepare for college, Wright State's passion for supporting students with disabilities is rooted in a deep commitment to inclusion of and access for all students.
URS was founded in 1956 as the Dayton Chapter of United Cerebral Palsy and today serves more than 3,000 children and adults annually with a variety of disabilities and other special needs, including cerebral palsy, Down's syndrome, muscular dystrophy, autism and Alzheimer's. URS provides comprehensive childcare with onsite nurses and therapies for children as young at 6 weeks, as well as daycare and vocational training for teens, adults and seniors. URS also offers parent support groups, respite care and in-home care to provide additional support to the families.
The 2013 Telethon Ambassador is 6-year-old Tristan Bowling, along with his service dog, Snowflake. Bowling was born with spastic quadriplegia cerebral palsy caused by an inutero stroke that damaged 40 percent of his brain. He started a comprehensive treatment plan at URS that included physical, occupational, speech and aquatic therapies. With the support of his therapists, Bowling learned to operate an augmentative communication device using a foot switch attached to his wheelchair, that allows him to communicate his feelings, thoughts and needs.
Mark Allan and Katie Ussin from WDTN will host the telethon. This year's sponsors include Presenting Sponsor: Wright State University, Feature Sponsor: National Electrical Contractor Association (NECA) & International Brotherhood of Electrical Workers (IBEW) Local 82, Microphone Sponsor: Sporty's Trikes & Bikes, and Corporate Board Sponsor: Rieck Services, and Star Board Sponsor: Orthopaedic Center for Spinal and Pediatric Care.
For more information about the telethon, visit http://www.ursdayton.org or call (937) 853-5465.