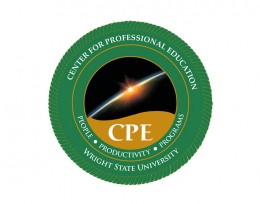 Business owners can learn more about creating a transition plan to sell their company through a new certificate program offered by Wright State University's Center for Professional Education.
The course will help business owners understand how to protect their companies and families during and after the transition planning cycle. Participants will learn how to assess their exit preparedness and create a personalized transition plan roadmap.
The Executive Certificate Program in Business Transition Planning will be offered Thursdays from March 20 to April 17 at University Park, 3855 Colonel Glenn Highway. The program is limited to 25 participants.
Sessions will be guided by a certified exit planning advisor from Battelle Rippe Kingston LLP, with additional information from legal, accounting, finance, tax, estate and mergers and acquisitions experts.
The Dayton region and Ohio are home to hundreds of entrepreneurs who have grown their enterprises and are looking to design exit strategies, said Vikram Sethi, Ph.D., director of the Center for Professional Education.
"In business, peace of mind comes from careful and successful planning and execution toward a desired outcome," said Frank Sanders, director of business transition planning at Battelle Rippe Kingston. "Business transition planning is simply an extension of this, designed to take that same drive and initiative to plan for the owner's desired benefit from their life's work, take them from where they are now to where they want to be. In this sense, exit planning is much more personal than business planning. It finally comes full circle back to the owner's broader objectives."
The Center for Professional Education (CPE) provides executive education and training programs and customized certificate programs for government and industry.
Registration information
CPE will hold several information breakfast gatherings to provide details on the certificate program and introduce the program's lead faculty, Sanders and Jack Lohbeck, director of business consulting at Battelle Rippe Kingston.
Program and registration information are available on the CPE's website.
Participants are encouraged to register by March 14.